Subway Ad Controversy Resurfaces, This Time Salaciously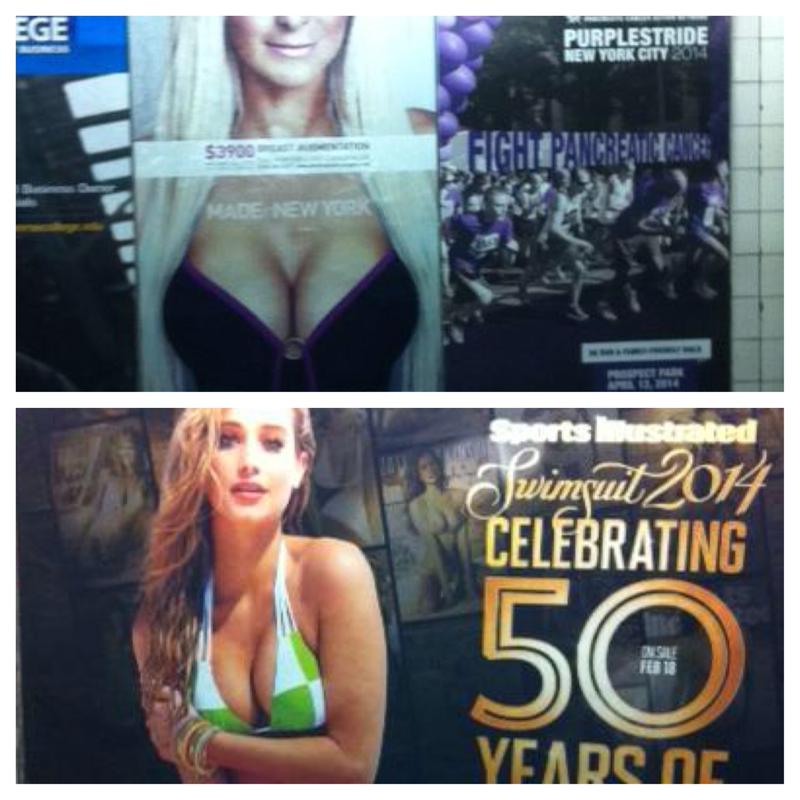 For the second time in two years, the MTA is taking a fresh look at its advertising standards. The move follows an objection from the Cuomo Administration to subway ads for breast augmentation.
The first controversy occurred in late 2012, when a so-called "issue ad" by a political group equated the word "jihad" with "savages." Muslims and others objected, and the MTA responded by adding a disclaimer to all issue ads, which says displaying the ad "does not imply an endorsement."

This time it's trickier. New York Gov. Andrew Cuomo's senior policy advisor, Howard Glaser, complained in a letter that the breast augmentation ads for a Long Island City company look similar to what The Daily News described as "billboards for a strip club." Glaser said children who ride the subway should not be seeing them.
Since a disclaimer won't resolve this complaint, the MTA is saying it will revisit its standards in the light of maintaining a "family-friendly environment on our trains and buses." MTA spokesman Adam Lisberg added in a statement that "the MTA understands the concerns that Governor Cuomo and other parents have raised about this advertisement." 
Narrowing the rules for advertising content could affect the authority's bottom line: the authority earned $130 million from advertising last year, twice as much as it did in 2001. And there would seem to be another problem: when it comes to photographed cleavage, who decides what's salacious and what's not?
For example, in the side-by-side subway ads shown in this post, Cuomo's office is taking issue with only one of them, despite their similarity. In an email, TN put the question to Cuomo spokesman Matt Wing, "What's the difference? Why is the top ad objectionable and the bottom one not?" 
Wing did not immediately comment.
Glaser, however, pointedly reminded MTA Chairman Tom Prendergast by letter that "the MTA is a public conveyance, subsidized by $190 million annually in the state budget, plus over $5 billion in dedicated taxes." He did not need to add that Cuomo plays a large role in determining whether those amounts go up or down or stay the same.