MTA Chief Says He'll Step Down Early This Year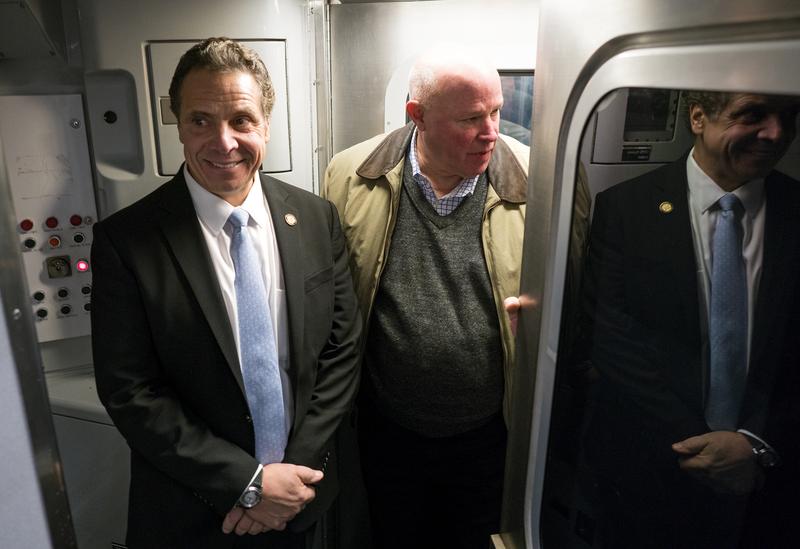 After 25 years at the Metropolitan Transportation Authority, and serving as the agency's chairman and chief executive since 2013, Tom Prendergast said he will retire early this year. His announcement comes just one day after the long-awaited Second Ave. Subway Line opened to the public.
"Opening the Second Ave. Subway this weekend was a crowning achievement for the MTA and I'm proud to have been a part of such a historic moment," said Prendergast in a statement released by Gov. Andrew Cuomo's office.
"It's never easy to leave an organization after 25 years of service," Prendergast added, "but I do so knowing that the MTA will continue to serve the public so well and that our governor will ensure New York continues to have the most robust transportation system in the country."
At a news conference Monday, Gov. Cuomo called Prendergast "an extraordinary public servant." The governor said Prendergast was stepping down for family reasons and did not announce a specific date for his departure. Cuomo said he would be looking to appoint a new MTA chief in a matter of weeks. 
"The MTA is probably one of the toughest jobs in the state," said Cuomo. "It is every day. It is 99 percent bad news."
The MTA operates subways, buses, commuter rails, bridges and tunnels. 
Prendergast became chairman at a time when the agency grappled with repairing damage from 2012's Superstorm Sandy, along with completing other major projects like the Second Avenue Subway and the opening of a new 7 train station last year.
With reporting from the Associated Press