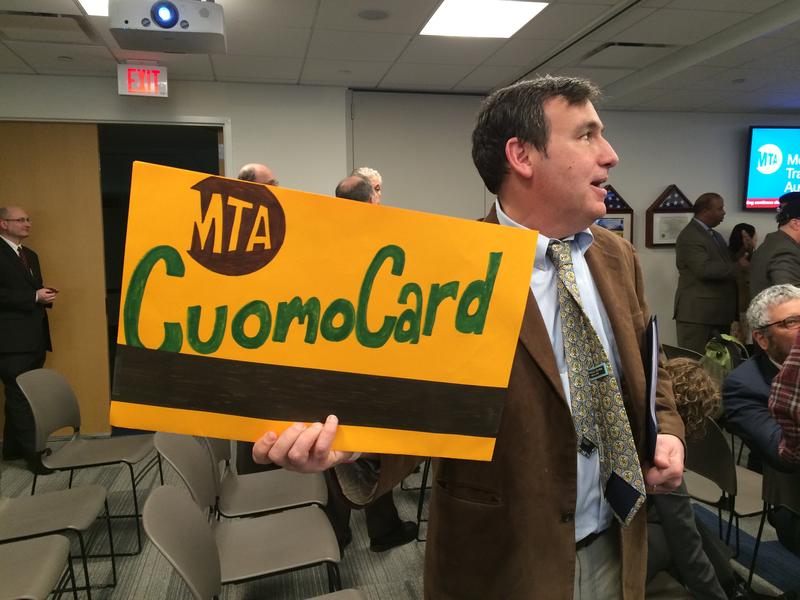 The MTA has a lot of real estate. At its monthly board meeting on Wednesday, it approved the sale of two pieces in Long Island City — one of which would give the developer the right to build the tallest building in Queens: a 930-unit apartment building that will be over 70 stories tall.
MTA board member Mitchell Pally raised an objection. "In my opinion," he said, "both of these projects must require affordable housing as part of our giveback, as part of our transaction."
His colleague, Charles Moerdler, echoed that concern. "We cannot run away from it," he said. "I think we have been entirely remiss in not demanding it from the outset.
Sidebar: even though Mayor Bill de Blasio and Gov. Andrew Cuomo have made affordable housing key goals of their administrations, neither has offered to substantially increase funding for the MTA.
That absence of political will has not gone unnoticed by transit advocates; at the meeting, Gene Russianoff of the Straphangers Campaign suggested that the MTA rename the MetroCard in honor of Cuomo, in hopes that it would inspire him to provide more funding to the agency.
Ira Greenburg referenced the lack of support from political leaders. "We're short $15 billion," he said, "and I don't see politicians rushing to pony up that money."
The discussion got intense. If the MTA required concessions from developers, it'd get less money from its real estate transactions. MTA chief Tom Prendergast pointed out that everyone wants something from the MTA — but no one wants to help it in return.
"I say this in a non-judgmental way: there are many will want to tag onto our ship and help us carry our mantra forward," he said. "But when we have an issue with respect to finance, they're not there with us."
He promised to create a policy about how to handle affordable housing in real estate transactions. In the meantime, the board approved the $56 million sale to Queens Plaza Park Development LLC, a joint venture between the Property Markets Group and The Hakim Organization.