Fiscal and Repair Challenges Await New NYCHA Head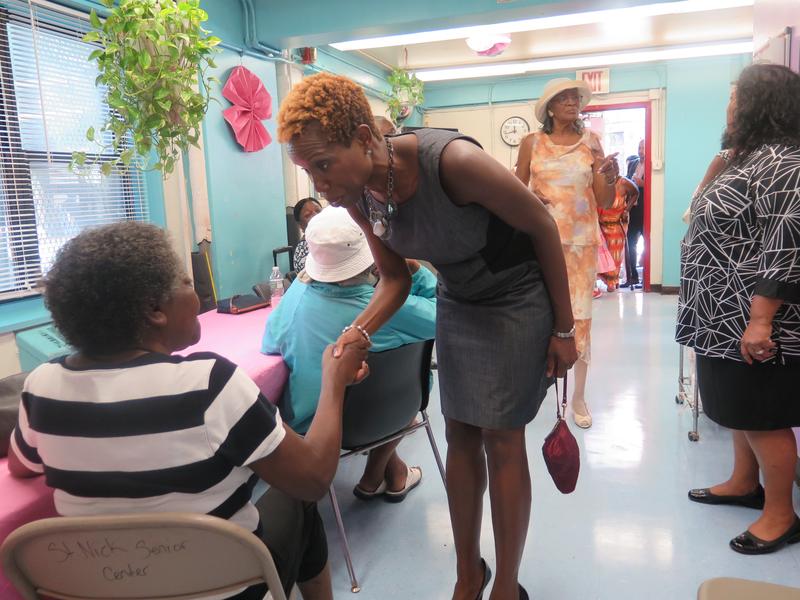 The New York City Housing Authority is a behemoth of an organization — 11,000 employees work for NYCHA and half a million people live in its 334 developments scattered city wide.
For years, NYCHA has struggled with huge deficits, dilapidated properties and spikes in crime. The last chairman was a former Wall Street investment banker, John Rhea. During his tenure he attempted to raise revenue by leasing NYCHA land to private developers for market rate housing. It was a controversial proposal and he was heavily criticized for ignoring the concerns of tenants. He also came under fire for the authority's failure to make timely repairs. Rhea resigned after serving a turbulent four years.
The de Blasio Administration has chosen a former affordable housing executive to replace him.
Shola Olatoye, 39, is now running the largest public housing authority in the country. She is facing many of the same problems —  a lack of revenue and crumbling buildings in need of repair. Leasing land is still on the table, but this time it would be to developers who build affordable housing. She also wants the city to foot more of the bill for public housing and recently the de Blasio administration put $210 million into fighting crime at developments. 
WNYC reporter Cindy Rodriguez spoke to Olatoye about the future of NYCHA.