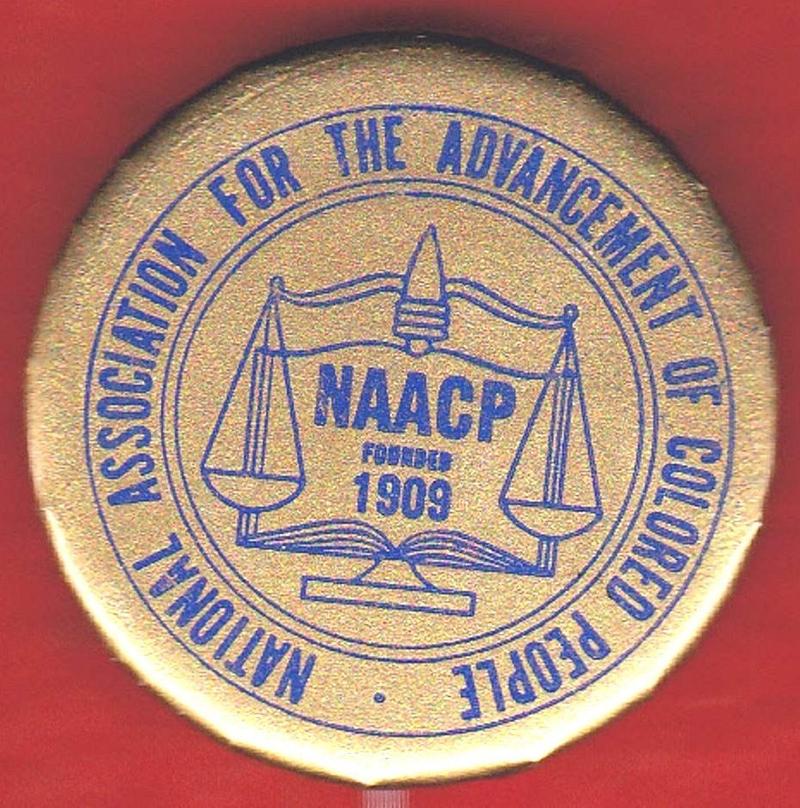 Summary
This episode is from the WNYC archives. It may contain language which is no longer politically or socially appropriate.
Jay Nelson Tuck moderates.

The guest is Aloncita J. Flood, Vice President of New York Chapter of National Association for the Advancement of Colored People. She discusses race tensions in New York.

Panel includes Jack Parker, Raymond M. Tierney, Jr. and Stan Siegel.

One problem Flood addresses is unequal treatment based on race, she also points out that City agencies have a tendency to make assumptions about groups of people and therefore treat them differently.

She speaks specifically about housing and the NYPD.
Audio courtesy of the NYC Municipal Archives WNYC Collection
WNYC archives id: 72064
Municipal archives id: LT8549
Transcript
This is a machine-generated transcript. Text is unformatted and may contain errors.
Israel strife on the rise in New York is Adam Clayton Powell racial drumbeating and effective weapon for the N A S E paid in New York City becoming a negro get out all the answers to these Another questions listen now to campus press conference every Sunday at this time editors of college newspapers question a newsworthy personality our moderator on campus press conferences the noted newspaper man and editor Jane Nelson talk now to introduce the panel and today's guest here is Mr Tuck Good afternoon twice in the past few weeks new Arcas been a scene of near race riot in each case police attempting to arrest people they suspected of some crime were nearly mobbed by angry citizens who believe that the officers were mistreating the prisoners they each of these incidents and to size again that a deep current of tension runs beneath the surface of our race relations right here in New York our guests after known as one of the many people who have been working to ease that tension she is Mrs Allen seaters flood vice president of the New York branch of the National Association for the Advancement of Colored People in private life she is chief of the Employment Security Division of the National Maritime Union's pension and welfare fund here today to question Mrs Flood of Jack Parker and Raymond them to any junior but also the Fordham student bar association and Stan Siegel of the N.Y.U. School I journaled Stanleys up masses flood the recent rioting which Mr talk mentioned brings up the question of whether racial tension is on the rise in New York do you think this is true I would say yes this is true and there are many reasons why it is to. Well would you elaborate what reason what specific reason would you say are causing the recent riots Well I'm sure you are aware of as as I am of the many things that cause unrest I think one of the main reasons that have caused this unrest is that there's too much resistance on all levels to recognize individuals for self rather than on a as purely on the basis of qualification rather than isolating them and distinguishing them by race creed or ethnic backgrounds. Most especially I feel that the many agencies in New York City tend to make this unrest even more possible especially with the policy making a dent says they are very guilty and it's a very dangerous thing because of their concept of what is right for individual people too often we find them guilty of having a separate standard for. Races or economic groups and I'm sure you agree that you cannot put people into categories based on race creed or color or their economics because as an individual regardless is a character and characters based on home training and background and not on the amount of money or the type of job or they or their religion or any of the other things that people have a tendency to. Ostracize or keep groups separated and set up separate standards for the world you should surely agencies you think have different standards do you mean an informal policy or in the way they treat the public. How do you mean and feel that in the even with the wealth and aplomb and where there's relief allocated to people too often personnel is selected without taking into consideration. Whether the person that employs has the acid to do for servicing people who buy no thought of their own oft times and fortunate and no need really there are any number of people who fail to go and with these relief or even ask for relief because of the look down added to that the employees in these various departments have they seem to feel that these individuals are scum of the earth and after all but by the grace of God They could have been in the same predicament. And hounding we have the same thing to end housing we have people who are so far above the people who they service that they do not have in sympathy at all for these people who they are to serve and who would make that possible for them to even get their bread their salaries. I mean as we have had any number of complaints to come into our office recently and even not even so recently this an out plan a housing clinic where tenants have been sometimes and solves it because of the type of personnel they come in contact with and then higher up and then we find the people in the policy making setting up separate standards thinking this is good enough because this is a low economic group or this is a negro group or this is a Puerto Rican group will or something of that sort and. They are the ones at least sponsible for really setting up proper standards that I feel that they are not the fish and in themselves either the people who are selected to hold these jobs and that's elected on the basis of the their qualifications they get made a political appointees are some other means they get the job but. In the education we always find the same thing too often negroes and Puerto Rican kids particularly because they may have one handicap or another they are just pushed aside and thrown into vocational guidance I mean from the throne and through and that would take them down a job that would not necessarily get them for a career in the future and that too much into the taken they if are bright outcomes in the classroom that child is not given the pick of individual attention to develop their potential. Too often they are thrown into jobs like. Into the vocations rather than the professional jobs where the person may have the family be very well qualified for a profession as long as they have the right vocational Gannon's someone to drag them down in what the take but have them for. Even even high school even in grade school junior high and high school and then from there the college and we find very often kids are misguided in that in the school system in New York City and not encouraged when they could make outstanding citizens. These are all very interesting points that you've raised Mrs Ford but are they actually valid excuses for disrespect for the law which has arisen recently. Well I don't think there is any excuse for disrespect for the law I think we do have to consider that people's behavior is naturally Dave and their emotions every day you pick up the newspaper you read the lonely rocks or you read the story about the G. and even more recently now industry is refusing to take their plans into Virginia because of the stand that they have taken about integration education hounding and for this private or public there you have that you have people that they can move wherever they want to regardless of go back and I can understand the point if a person is not of the characters and move in with other people then that's the time to say that they are not they should not be eligible but if there's nothing wrong with a person's character for good clean family they should be able to live wherever their economic. Status will allow them to live at the set church even the churches discriminate to an extent the polies department I mean not that's the whole police department but they are personnel from the police department who also have a look down attitude about things about personalities so if you find people that are constantly being confronted with the fact that they are supposed to be inferior. And especially when very often these same kids come from homes and parents have been beaten down for generations and generations you can expect them to have a attitude of love in their hearts to everyone they match with only stuff and felt frustrated until the only way they can we ask is through violence because that's what they see that's what they really that's what them the movie is that's within the newspaper valent though you are the America is educating these young people to react in a violent matter and naturally if they're not intelligent enough to see to it that they see them now that if they are look at the thing more intelligent with gray in their motion because they can by recourse of law they can be defended at the end certain areas of the country but at the thing time they have that there comes a point that you just have to fight back I mean if you could sometimes just put yourself in that plane you would probably react the same way or even worse because you think right. This is flawed when you talk about the agency the New York City agencies and if you mean the administration of the agencies themselves or the Employment Policies that they might have or just what do you mean I think it's about I mean I honestly feel that the administration is now. I mean could be. I mean could really clean house they could schooled in as if they're not servicing the people they could scrutinize the areas where they are not going where they're not servicing the people and certainly in selection of personnel they could do a better job in selecting the type of persons that had to service these people after all they are citizens and more and more especially if they are human beings when this is what I question the. The the politics the policies of the agencies. In hiring let's say Is it an overt discrimination that you let you see manifested in the city. Through what do you mean about overt discrimination in other words manifested and on other words I'm saying that the agency should clean house. In relation to their employment policies do you do you find an actual discrimination and what I'm getting at is this obvious evils that have to be corrected corrected Are they an accident of standard rather than an accident of race thought was an act of standing I mean you know I don't I'm not saying that they have that it's because of certain personalities aren't employed within these various agencies because they are a Negro Puerto Rican that these conditions exist I'm saying that the people who do through I employ them who are who is responsible why was it possible for the standard proper span this being a stablished lived too far away from the situation from especially in housing. We have the managers don't live on the parameters. Where the tenants live. OK For that the superintendent or maintenance man living but if anything happens that the management they are or someone that in the administrative bracket is closed in the area to the scene they can very often get to the thing in time to a very Any catastrophe but you have to go through so many channels. In order to get to the crux of the question until two often people just feel well. To move and I don't know they just shot it from one person to the other and very often just given the runaround but basically this is not a racial question that. You know you were the question we were discussing and that what causes racial tension and that's the one thing of the many causes of the major tension it isn't because of negro personalities various agencies it's because of the ADDED TO THE of their personnel their policies of the administration that caused all of these frustrations because it's all bogged down to this it Steve. Down to the family and we must I mean we may as well be honest about it and face it it's the Navy. Family that I mostly heard that all of these injustices and Puerto Ricans are for right into the same category but because some of the Puerto Ricans off white from fractions you find that some of those can lift and found out of that that the way to get this is for Argue mention the police department a while ago do you find any evidence of a continued course of police brutality in Harlem amongst the Negroes or against the middle. I'm going to cite one example it just occurred recently just a couple of weeks ago to give you an added to. The thinking. There often on some of the patrolling in that area. There is a regulation against. Soliciting. In the in the public town and there's a public house right that one hundred and twenty right near our office are down on the local community between the St Nicholas house is located one hundred twenty seven. Months two hundred and thirty first Street and seventh Avenue and through the St Nicholas two tonight to Eighth Avenue. Eight from the action. Void peddling not a major because they didn't have a store or station on the on the premises with inferior grades so perhaps he was approached by one of the officials of the New York City Housing Authority however he did not know it was an official I knew him in the official told him he was not allowed there what was he doing he said he was delivering something he said What are you delivering who gave you permission he said he got permission from the central office he said from home he quoted the name which the the official no there was no such name in the central office so he said Well. You have to get your stuff off of the premises because of against the regulations so he said I'll be back in fifteen minutes and I don't want to find you here and showed his day official that he left the scene there was a cop standing very a policeman standing very close to the scene he walked over to the of Stroman and said told explain the situation to him so he said now. If you doesn't leave in the fifteen minutes I think you should go over and ask him to move because he is violating a regulation of the New York City Housing Authority and after all the patrolman is and is also an official I mean for the city the patrolman knowing who the person was because he was a negro stated I think you should be more concerned with what with the tenants in the house what goes on in the house and you are concerned about that man soliciting the building you see which shows his attitude to turning his back. And of course he he he actually said that down when he found out the person was rep was a representative of the sorry but I mean that gives you just that's just one example the attitude they have you could completely disregard this man because first place it was a negro and that was his attitude if he was a citizen he should and he supposed to protect the property I see with that is one instance there Mrs Flood the question I believe I raised was any evidence of police brutality I can appreciate the antagonism that probably does exist but how about the question of brutality itself spoilers battalion's been an old old story in the Harlem area we have had any number of cases on this I mean in our legal and redress Committee and at the time of Mr Jack old attorney Edward Jack-O. used to be very active on our board and used to handle most of those cases most of the cases were won in court against the patrolmen which showed that there was the liberty to live probably brutality. I understand that this conditions still continues Personally I have not been an eyewitness to it I have to be guided by the reports that come in and then and from the investigations that are made by the legal and Defense Committee of in a C.T. is this on the rise no Mrs Fargus this police brutality I can truthfully say that is on the rise I think it's being emphasized no