MOVING STORIES
Thursday, February 13, 2014 - 08:07 AM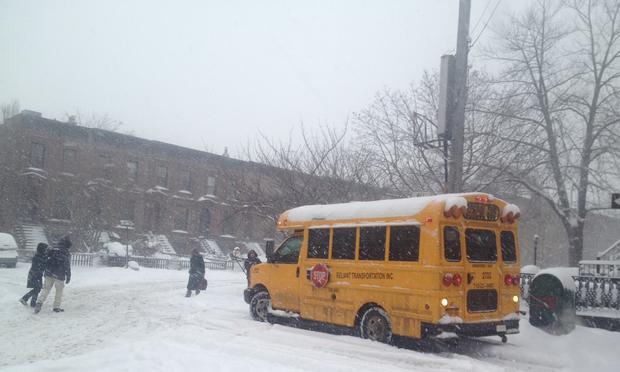 (Manoush Zomorodi/WNYC)
TOP STORIES ON TN:
NJ Transit's Secret Deal With Christie's Favorite Firm (link)
Sinkhole Swallows Corvettes: Video (link)
Cuomo Dodges Bridgegate Questions (link)
THURSDAY LINKS:
Oh look! The weather on the East Coast is like an embrace, pulling you closely into THE ICY HEART OF WINTER.
But maybe some sunshine is ahead, from a transparency standpoint: one NYC council member wants to "focus on improving the available data on where crashes occur and help identify vulnerable intersections." (Tech President)
The future has arrived in NYC's Grand Central Terminal, in the form of touch-screen subway maps. (NY Magazine)
A local legislator in Suffolk County, New York, has a simple solution to making bike riding safer: just don't do it. "No one who lives in our hamlet or for that matter in Suffolk County should ever ride a bicycle or motorcycle," wrote Thomas Barraga. (CBS)
Part art, part digital scold: check out this interactive pedestrian signal. (Laughing Squid)
Why the Dutch love U.S. speedskater Shani Davis: "He's a decorated champion, he respects speedskating's history and traditions, and he's nice to the Dutch people. Also, he seems to enjoy bicycles." (Slate)
Kate Hinds covers transportation for WNYC News.