More Wildfires To Come In California As More Than 80,000 Evacuated From Homes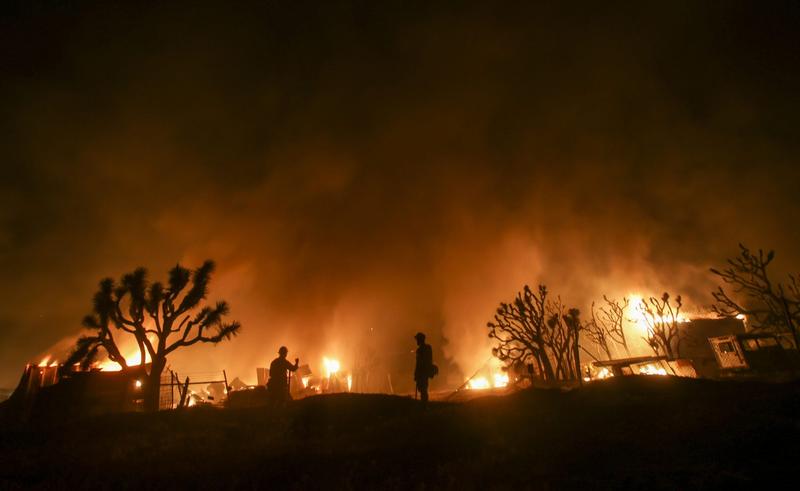 Even before the big fall wildfire season begins in California, major fires are raging in the state. The Blue Cut fire grew to cover 30,000 acres near San Bernardino overnight, and tens of thousands of residents in the area have been evacuated.
Here & Now's Robin Young speaks with NPR's Kirk Siegler about the biggest concerns about the blaze and how this fire stacks up against others this year.
Guest
Kirk Siegler, reporter for NPR's national desk. He tweets @KirkSiegler.
Copyright 2016 NPR. To see more, visit http://www.npr.org/.