Dad Gets To Threshold Of Super Bowl, Then Steps Aside For His Son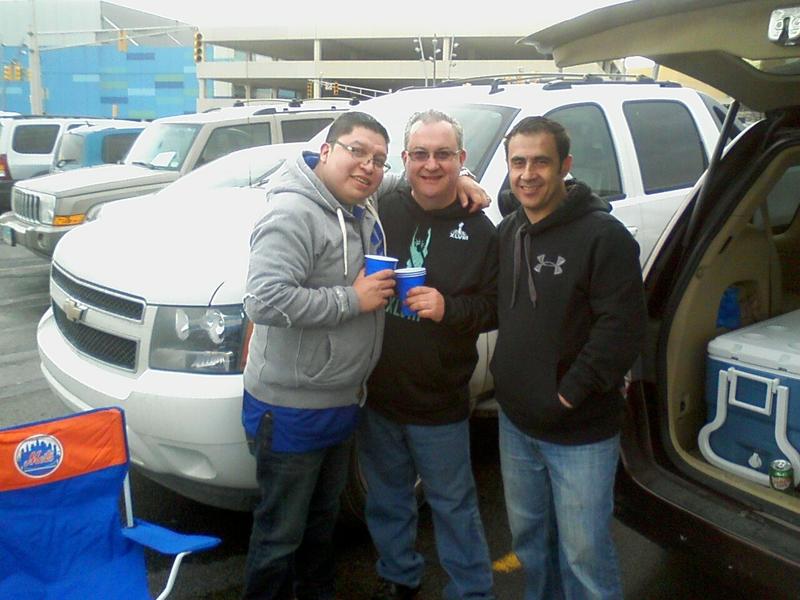 Brooklyn car mechanic Dominick Arlistico's plan for Super Bowl XLVIII was simple: get as close to the game as he could and then miss it.
On Saturday, Arlistico stood in his Williamsburg repair shop and described how he and two other dads were going to drive their four teenaged boys to Met Life Stadium in New Jersey, park in a lot, and then hang out shooting the breeze while the young bloods enjoyed the spectacle inside.
"We're trying to sacrifice for our kids," Arlistico explained. 
That sacrifice included four game tickets at over $1,000 a pop and a $150 parking spot at the stadium. The only problem Arlistico could see was arriving at the lot with more bodies in the car than tickets in hand, and being turned away or hassled by security. (The NFL had announced that tailgating was forbidden at the game.)