PLAYLIST: MoMA Captures Vintage Sounds of 1930s Harlem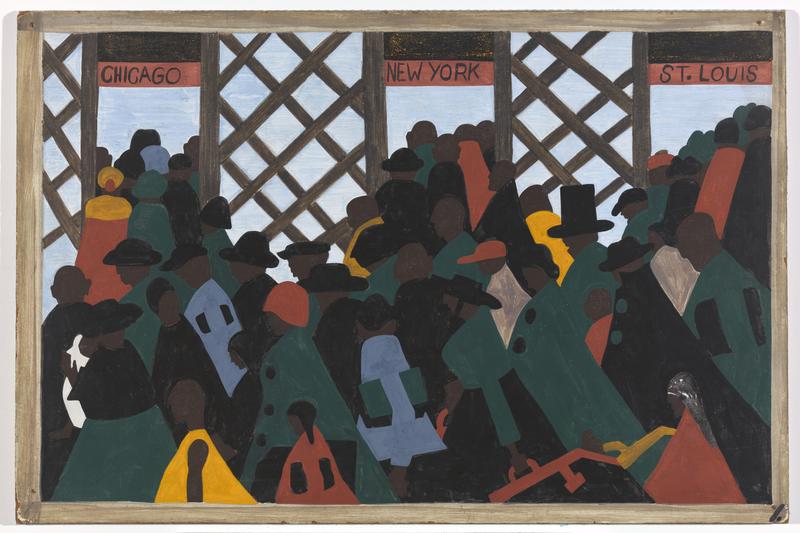 The Great Migration was the multi-decade mass movement of six million African Americans from the rural South to the urban North. This year, The Museum of Modern Art celebrates its centennial anniversary with the exhibition: One-Way Ticket: Jacob Lawrence's Migration Series and Other Visions of the Great Movement North.
The show highlights the ways in which the painter Jacob Lawrence and others developed innovative artistic strategies to offer perspectives which highlight how crucial this movement was on development of American culture. This mass migration created new paintings, new literature and new music. Musicians such as Louis Armstrong and Fats Waller were integral parts of this huge moment in American history.

On view April 3 through September 7, 2015, MoMA reunites all 60 panels of Lawrence's Migration Series for the first time in 20 years, and includes other accounts of the movement in a broad variety of mediums, including literature and music. In conjunction with the exhibition, MoMA will launch an in-depth multimedia website, with a range of contextual materials, including film, music, poetry, oral history recordings, and photographs.
This new exhibition will include the music of many artists regularly heard on The Jonathan Channel and we've got the playlist! Preview the music on display in the new exhibit using the Spotify player below: