Mistrial Declared in Black Motorist's Shooting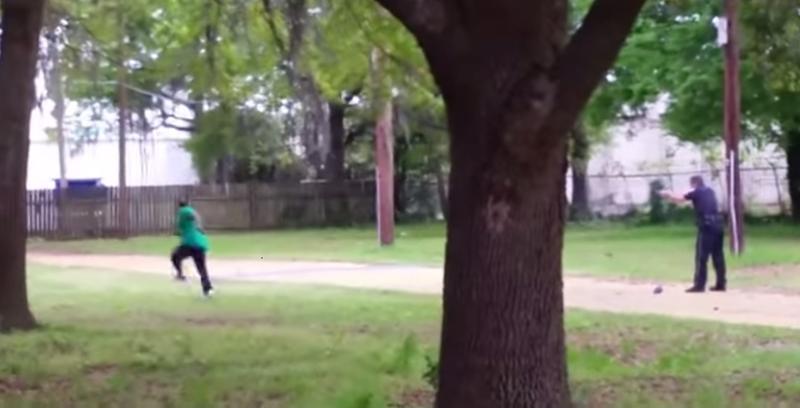 A South Carolina judge has declared a mistrial after a jury deadlocked in the murder trial of a white police officer charged in the shooting death of an unarmed black motorist.
Circuit Judge Clifton Newman declared a mistrial in the case after a jury said it could not reach a verdict after deliberating more than 22 hours over four days.
Former patrolman Michael Slager was charged with murder in the April 4, 2015, shooting death of 50-year-old Walter Scott. The judge had said the jury could also consider a lesser charge of voluntary manslaughter.
Cellphone video taken by a bystander that showed Scott being shot in the back was broadcast widely on TV and the internet. It shocked the country, inflaming the national debate about how blacks are treated by law enforcement officers.
After the video went public, Slager was fired by the police department and charged with murder. Scott's family called for peace in the North Charleston community. Their calls for calm are believed to have helped prevent the kind of violence that erupted elsewhere when black men were killed in encounters with law enforcement.
It's the second time in recent weeks a jury has deadlocked in an officer-involved shooting. A mistrial was declared Nov. 12 when a jury in Cincinnati couldn't reach a verdict in the case of a former campus police officer who was also charged with shooting a black motorist.
Scott was pulled over in North Charleston for having a broken taillight on his 1990 Mercedes and then fled the car, running into a vacant lot. Family members have said he may have run because he was worried about going to jail because he was $18,000 behind on child support.
The prosecution argued that the 35-year-old Slager let his sense of authority get the better of him.
The defense maintained that the two men wrestled on the ground, that Scott got control of Slager's stun gun and then pointed the weapon at the 35-year-old officer before the shooting. The defense also contended there was no way the officer could tell if Scott was armed.
Much of the testimony at the trial centered on the cellphone video, which at times was blurry and shaky. The jurors saw the video numerous times, including several times frame by frame.
Last year, the city of North Charleston reached a $6.5 million civil settlement with Scott's family. In the wake of the shooting, the city also asked that the U.S. Justice Department conduct a review of its police department policies with an eye toward how the department can improve its relationship with residents.
Slager also faces trial next year in federal court on charges of depriving Scott of his civil rights.