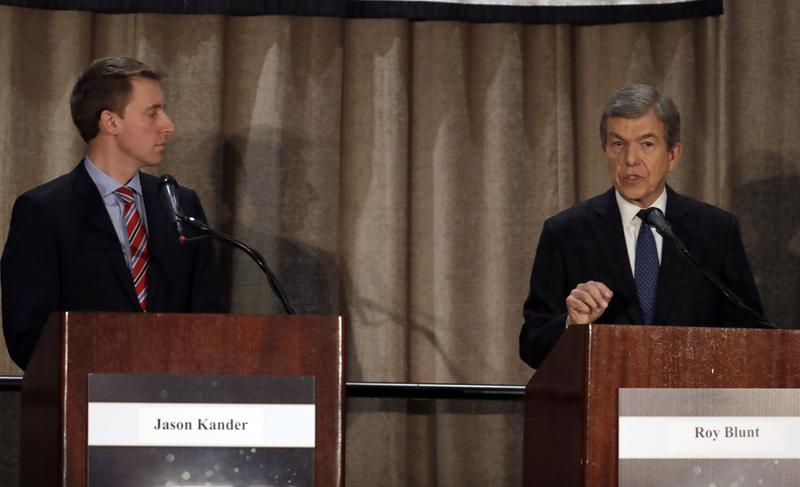 Click on the 'Listen' button above to hear this segment. 
Although Donald Trump is holding up a sizable lead in Missouri, the polls for the U.S. Senate race have the candidates in a neck-and-neck race.
Republican incumbent Roy Blunt is running for re-election — the former six-term congressman is well-known in his home state, and has made a name for himself in Washington. His challenger, Democrat Jason Kander, is an Army veteran currently serving as Missouri's secretary of state, and is positioning himself an outsider.
Jo Mannies, political reporter for St. Louis Public Radio, has the latest on this close race.