SchoolBook
Missing Teen's Family at the Heart of Ongoing Search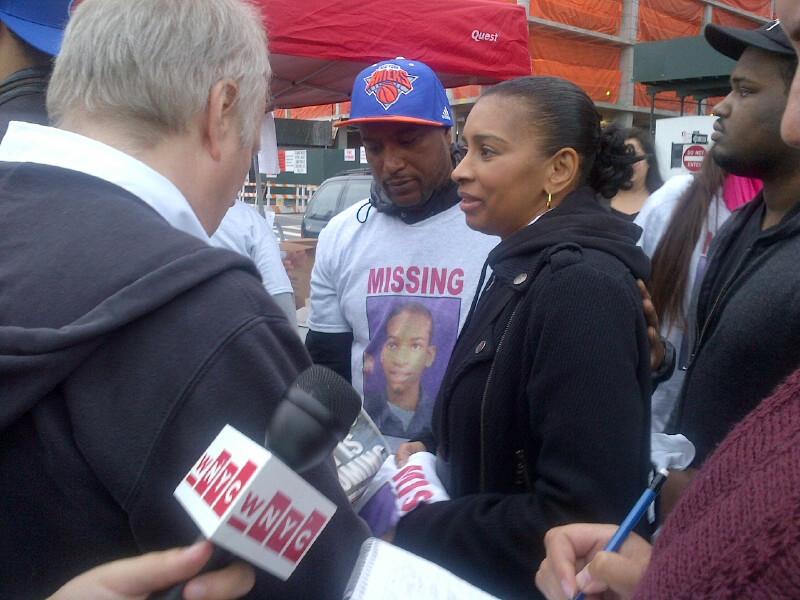 Vanessa Fontaine said this past week without her son has been a nightmare. "Every day I wake up I'm saying is this going to be the day that he's going to come home?"
Avonte's father, Daniel Oquendo, said his son "likes to run" but has never disappeared like this before.
The family attended a prayer vigil at the East River waterfront park that attracted about 100 people. They held candles and spoke about the missing teen, the need to pull together, and their hopes for his speedy return. Standing in a circle, joined by Avonte's parents, grandmother and oldest brother, they also prayed.
Brother Danny Oquendo said this week he saw the best of the city.
"New York City gets a very bad rap," he told the crowd. "People think we're rude, we hate each other we don't like each other. But I think you just disproved them."
He said the family has been involved in the search all week; he personally has searched for his little brother in all five boroughs and brought the effort to social media as @KingDetrick on Twitter and
here on Facebook
. 
Hear WNYC's interview with Ken Siri, the author of 1,001 Tips for the Parents of Autistic Boys. He offers some insight into the mind of an autistic and mute boy like Avonte. 
Daniel Oquendo thanked the police for their help. He did not want to assign blame to anyone, but he felt like Avonte had more supervision at his middle school than he did at his new high school, the Riverview School.

"It's just something you don't think you need to deal with," he said. "You feel like your child is secure at school."
As SchoolBook reported, it is common for schools serving special-needs students to share space with other schools. Special education experts and parents said they're concerned the common entrances with security guards overseeing both populations created extra security challenges.
The vigil attracted people who had first-hand experience with autistic children.
"Wandering is an issue. This is such a nightmare for families," said Lisa Goring of the advocacy group Autism Speaks.
The family's attorney David Perecman called the vigil a "truly incredible showing." He thanked those who have scoured the streets and tunnels. He also said there is a $65,000 reward for finding the 14-year-old.

 
The NYPD asks that anyone with information call 1-800-577-TIPS.
Family of missing teen at Oct. 11 vigil(Beth Fertig/WNYC)