Missed Deadline Could Spell More Problems for Planned NJ Megamall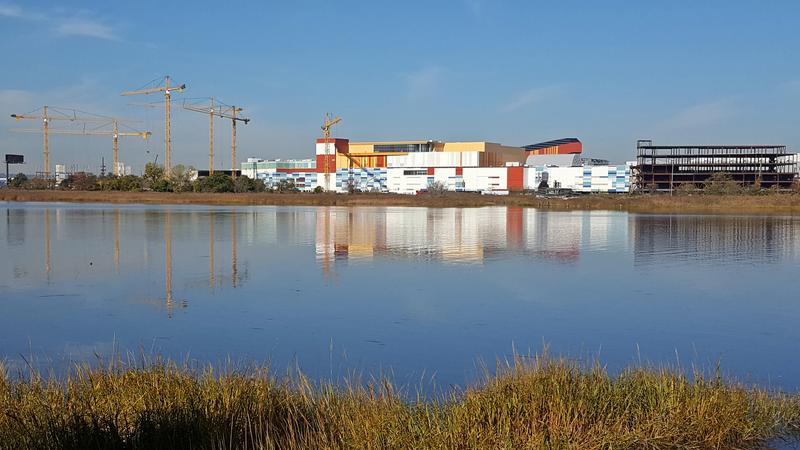 There are fresh signs of trouble at the planned shopping mall and entertainment complex in the Meadowlands known as American Dream. The developer, Triple Five, has missed its own Nov. 3 deadline to raise the money it needs to finish the building.
The mall project was approved in 2003. In 2011, Triple Five was selected by Governor Christopher J. Christie to become the third developer to try to complete the mall, which is on state-owned land. Two earlier developers, Mills Corporation and Colony Capital, failed to complete the project, which was then known as Xanadu. Triple Five renamed the mall American Dream, and expanded its vision for the site to include an indoor amusement park.
Triple Five owns the Mall of America in Minnesota and West Edmonton Mall in Canada, the largest mall in North America.
As recently as September, Triple Five vice president for development Tony Armlin said the company had the momentum and money to get it done, "bringing billions of dollars of economic benefits and tens of thousands of jobs to New Jersey."
Armlin told the commissioners of the New Jersey Sports and Exposition Authority they had to help his company raise more than $1 billion dollars through tax-free government bonds, right away.
"Failing to act swiftly will result in adverse financial, equitable, and irreparable consequences that will cause this project to fail," Armlin said.
A court filing that same month, signed by Triple Five attorney Martin Walrath, explained the need for urgency: the company's subsidiary, Ameream, had been relying on an "interim financing package" backed by Triple Five's own assets. "All extensions of interim financing have been exercised and on November 4, 2016 will be exhausted…Without immediate financing, Ameream risks default and/or foreclosure and the likely failure altogether of American Dream."
Now, despite obtaining state approvals to issue the bonds, developer Triple Five has missed its own urgent deadline to bring those bonds to market. The company didn't explain the delay, or the possible consequences.
A spokesman for the New Jersey Sports and Exposition Authority, Brian Aberback, said in an email "the Authority expects the public offering of the bonds to take place this month."
But as recently as Wednesday, a portfolio manager at a major municipal bond fund said he hadn't been approached by Triple Five or its representatives.
"I've heard that this deal over the last few years had potential to come to the market a few different times," said Mark Paris, a portfolio manager for Invesco. "There is no chatter right now in the municipal market that is telling me that a billion bonds are going to be priced anytime soon."
Over the past dozen years, New Jersey has committed hundreds of millions of dollars to get the planned mall to open. But opening day does not look close for the unfinished colossus next to the Turnpike.