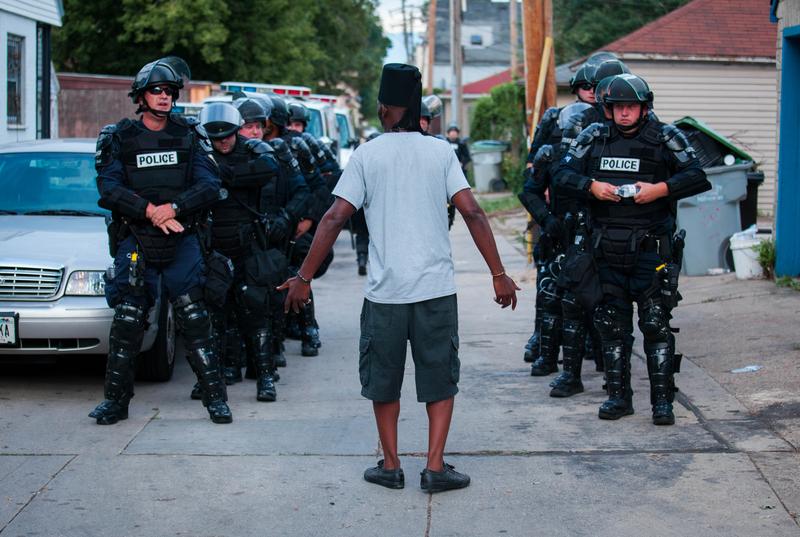 Click on the 'Listen' button above to hear this interview.
Republican presidential nominee Donald Trump made a pit stop in Milwaukee, Wisconsin, on Tuesday night before heading to the neighboring town of West Bend for a rally.
Trump's campaign event comes during a week of tension for Wisconsin. The death of Syville Smith, a 23-year-old black man who was shot and killed by a police officer over the weekend, has sparked violent riots in the otherwise peaceful Milwaukee neighborhood of Sherman Park.
After riots, residents said the community response should not come as a surprise to the state or the rest of the nation. Wisconsin has the largest achievement gap between black and white students in the country, four out of five black children in Wisconsin live in poverty, and while the rest of the country has moved away from mass incarceration, Wisconsin has invested more heavily in their prison system. Milwaukee also has the distinction of being the most segregated city in America.
Marc Levine, the director of the Center for Economic Development at the University of Wisconsin-Milwaukee, and Venice Williams, the director of Alice's Garden and a community center known as The Body and Soul Healing Arts in Milwaukee, discuss the longstanding sources of division in the city.