The Takeaway
Pipeline Leaks A Million Gallons of Brine Into Native American Land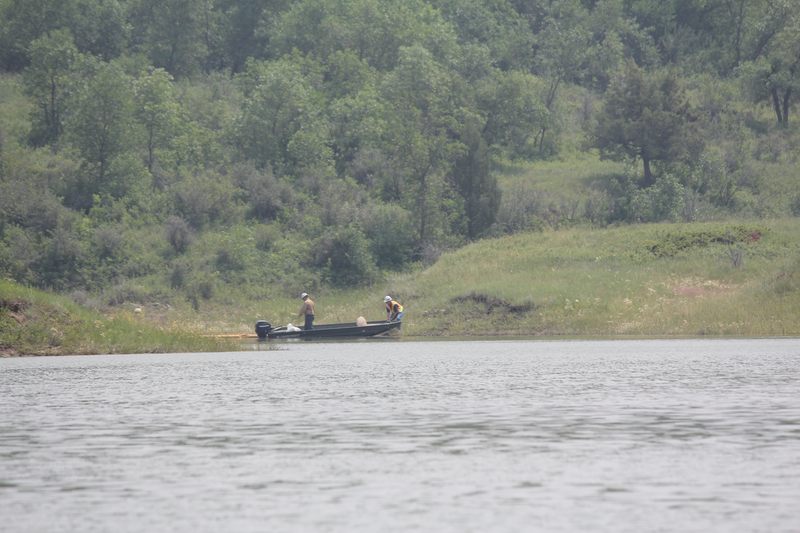 North Dakota is suffering yet another pipeline leakage—this time into a bay on a Native American reserve. As of Friday, the pipeline had leaked one million gallons of saltwater brine, an unwanted byproduct of oil and natural gas production. The leak could potentially contaminate the water supplies of the local population.
The pipeline was discovered to be leaking in Mandaree, North Dakota on July 8. The Mandan, Hidatsa and Arikara Nation (MHA Nation) is responsible for this land and has spearheaded efforts to contain the spillage.
The pipeline is owned by Arrow Pipeline LLC, a subsidiary of the energy company Crestwood Midstream Partners LP. They responded to The Takeaway with the following statement:
"Within hours of its discovery, Crestwood isolated and contained the release. The produced water released from the pipeline has been removed and properly disposed of. At this point, Crestwood's highest priority is remediating the impacted area and those efforts are well under way.
"We continue to work closely with the MHA Nation in unified command, as well as other federal and local authorities, and we are taking all the precautionary measures necessary to ensure that this process will be complete and thorough.

"Responsible care for the environment is a core commitment of Crestwood's, and so is our partnership with the MHA Nation as a community. We are continuously monitoring soil and water quality of the impacted area, Lake Sakakawea and the local drinking water supply. We are pleased to say that we have no evidence of an impact to the local water supply.

"The effect on Arrow's operations is minimal, and our crude oil and natural gas gathering lines were unaffected. We are providing takeaway of water for the one customer affected by this water line.

"We appreciate the cooperation of our partners within the MHA Nation, and of all of the emergency responders with whom we've worked during this process."
Karolin Rockvoy, a McKenzie County emergency manager, explains the disaster from a local perspective.