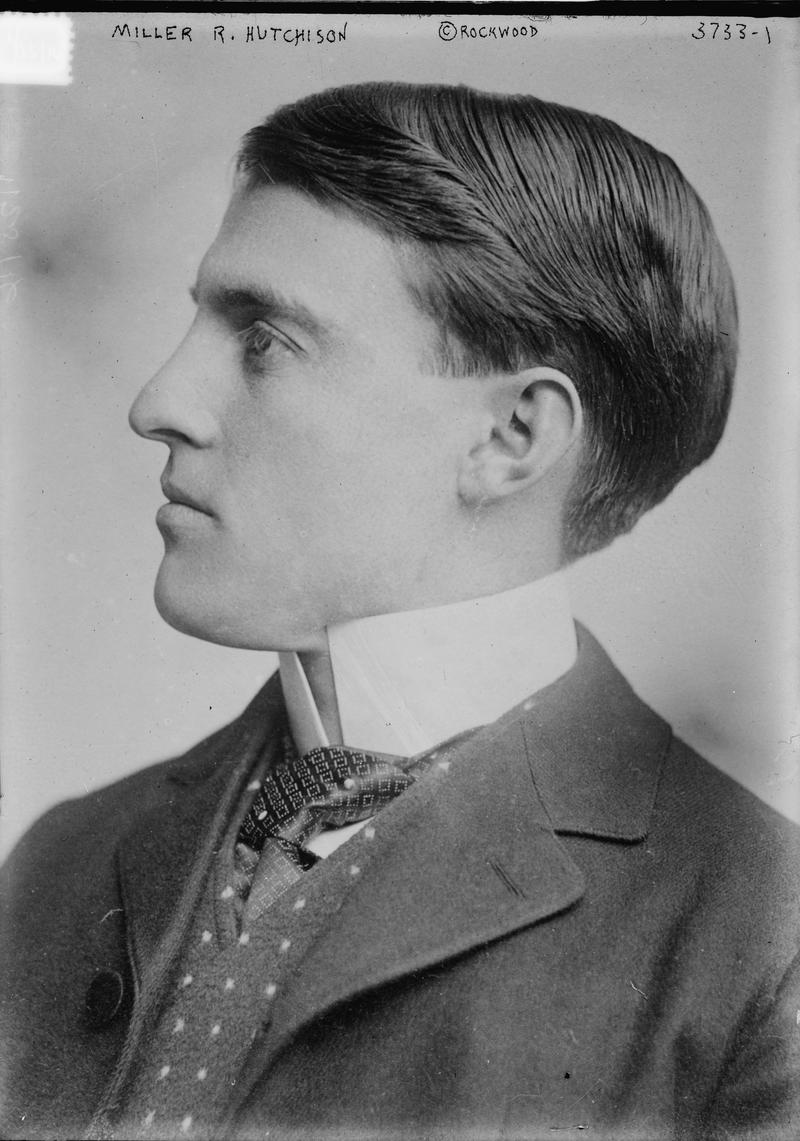 The year was 1936, the peak of the Great Depression, not exactly a time when opera was a primary concern of most New Yorkers. But for Miller Reese Hutchison, listening to the Operatic Musicale on WNYC was transcendent. Hutchison, an electrical engineer and inventor who designed the first portable hearing aid, sent off a note of gratitude to his friend, WNYC Chief Announcer, Tommy Cowan.
Having been Thomas Edison's 'right hand man' before striking out on his own, Hutchison knew his superheterodynes from beat frequency oscillators and would probably be working in Silicon Valley were he alive today. So, it's significant that he praised WNYC's 'absence of tube noises' and 'static' on the AM signal, an inherently static-prone medium.
Curiously, the man with more than 1,000 patents also strikes a populist chord, calling for WNYC to air more operas for the "masses" who can't afford at seat at the Met, but "who more thoroughly understand and more highly appreciate classical music than do the majority of their fortunate brethren."
Read an excerpt of his letter here:
"At 2:30 P.M. today, I happened to 'tune in' on WNYC. Although I busily was engaged in an experiment in my laboratory; when I heard the sweet strains of the Operatic Musicale, I could not resist the temptation of listening to the end.

I want to compliment WNYC on the selection. The rendition was preferable to renditions of like character which have been broadcast directly from the Metropolitan. Your electrical equipment is in perfect order, as is attested by the clear, clean-cut reproduction of electrical transcriptions as well as of direct studio productions. There is entire absence of tube noises and static produced by unclear electrical connections.

Your voice retains the timbre and clear enunciation which caused your selection as the original announcer of WJZ, away back in 1917 when, you will remember, I went down to the headquarters, in Newark, from [the] Edison Laboratory, to attend the 'christening' of the station.

I hope WNYC will frequently broadcast electrical transcriptions of Grand Opera and that time will be allotted in which to render complete operas.

The masses cannot, with but few exceptions, afford attendance at the Metropolitan: yet they more thoroughly understand and more highly appreciate classical music than do the majority of their more fortunate brethren. One has but to witness the long lines of poorly clad people who, even in the most inclement weather, stand for hours to gain access to the galleries of the Metropolitan, to understand just how much such music means to them.

It becomes irksome, to real lovers of music, to listen to the tin can dribble sent out by most stations. WNYC is the Peoples' Station. I know of no better way in which to endear the masses to the wonderfully efficient Administration of our City than would be the very frequent broadcasting of entire operas.

Evenings would, of course, be a better time than afternoons, because many of the working people are on their jobs: but there are tens of thousands who are not so fortunate as to have employment and who, during their period of enforced idleness, greatly would be uplifted by these Divinely created operas.

Endeavor to persuade our great, humanitarian Mayor, who so often has demonstrated his affection for the Common People, to allow the station to broadcast entire operas, at least once a week. There would be thousands of grateful hearts who would be the beneficiaries..." *
The ability to experience beautiful music was something of a passion for Miller Reese Hutchison. His Acousticon hearing aid was hailed as a miracle device in the early 20th Century. He also developed related inventions known as the Massacon and Akoulalion, which converted audio into vibrations, to aid the deaf and those with profound hearing loss. 
1905 ad for Miller Reese Hutchison's Acouticon and Massacon (WNYC Archive Collections)
__________________________________________________________
*Hutchison, Miller Reese, Letter to Thomas H. Cowan, March 31, 1936, Thomas H. Cowan Papers, American Heritage Center, University of Wyoming