The Takeaway
As Tensions Rise, Military Evacuates Americans from U.S. Embassy in Libya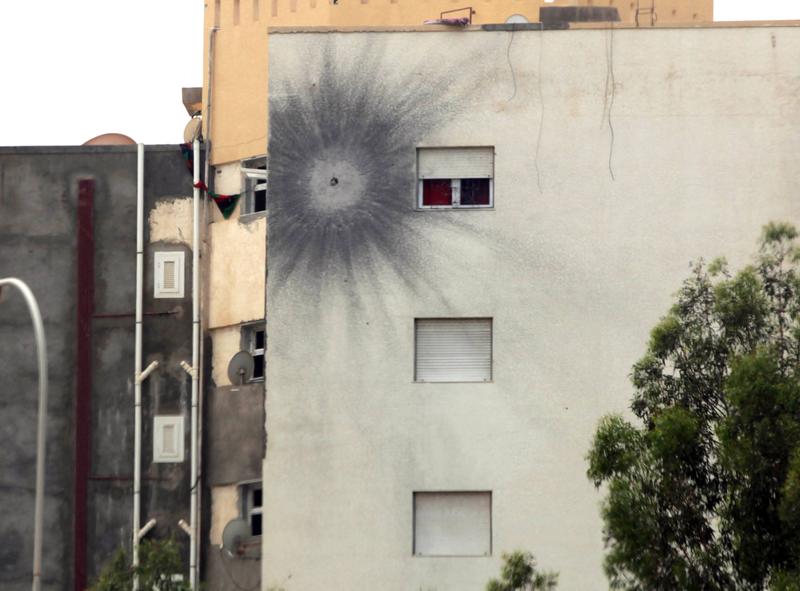 The United States military is evacuating Americans from the U.S. Embassy in Tripoli as violence in Libya has intensified over the last few days.
This weekend, fighting broke out among rival factions. Renegade forces stormed parliament because they're upset with the interim government's alliance with the Muslim Brotherhood.
In response, the speaker of the interim parliament ordered troops to deploy in Tripoli. It's the worst fighting since the 2011 uprising that ousted Moammar Gadhafi.
All of this casts a dark shadow on the new government and prime minister, who are expected to replace the interim government later this week.
For an update on the ground, we turn to Mary Fitzgerald, a journalist based in Tripoli.
"These forces are quite a mix in terms of the regions from which they come from," says Fitzgerald. "What they have in common is that they are loyal or taking their cue from a former general, Khalifa Hifter, who in February called for the suspension of the government and the Congress in order to, as he put it, 'rescue' the country."
Back in February, Hifter's move to "rescue" the country was greeted with a large amount of ridicule and was condemned by government authorities, says Fitzgerald, who adds that the government had planned to issue a warrant for Hifter's arrest.
"That didn't happen, and Hifter went to Eastern Libya and spent the last several months trying to drum up support for a campaign that he says is aimed at cleaning Eastern Libya of extremists," says Fitzgerald. "He accuses them of being behind a series of assassinations in the region. He is also very much against the Congress. He claims that these extremists in Eastern Libya are backed by certain elements within the democratically elected Congress."
Fitzgerald says that last weekend, Hifter attacked Islamist militia bases in Benghazi, Lybia's second largest city—the clashes resulted in the deaths of more than 70 people.
"That particular development seems to have inspired something of a domino effect here in Tripoli," she says. "On Sunday, several militias attacked the Congress' headquarters, resulting in two deaths and several more injured. The anti-Islamist militias who led the attack on the Congress had previously threatened the Congress, claiming that it had lost legitimacy and claiming that it had become dominated by Islamists."
The militias that attacked the Libyan Congress declared that this governmental body would be suspended, adding that it would be replaced by another entity, says Fitzgerald, who adds that Khalifa Hifter has a checkered history, and his recent actions are preventing him from drawing a wider net of support.
"I've been struck by the number of Libyans who say while they agree with the moves he has made in recent days, they are very ambivalent if not outwardly critical of the man himself," says Fitzgerald. "Hifter is know in Libya for his involvement in Libya's disastrous war in Chad in the 1980s. After that, he fled to the U.S. where he joined the opposition. There are claims here in Libya that he developed a relationship with the CIA when he was in the U.S. This checkered history has really stood against him in Libya."
In 2011 during the uprising against Moammar Gadhafi, Hifter returned to Libya and began commanding the rebel forces leading the uprising against Gadhafi. However, during that same time, Hifter was accused of jockeying for power—something that made him an extremely polarizing figure, says Fitzgerald.