Midway Through Tick Season, On the Lookout for Lyme Disease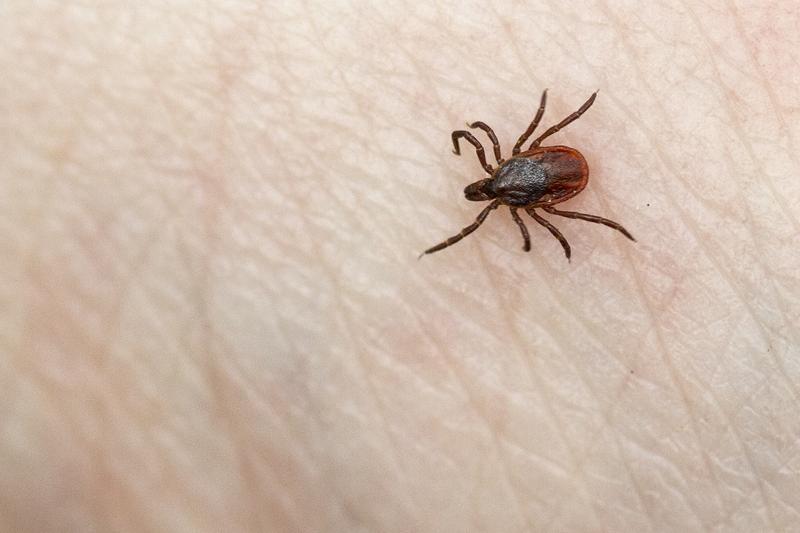 Tick season is in full swing and New York lawmakers are raising awareness about Lyme disease. A state senate task force on tick-borne diseases is calling for the Health Department to focus on prevention. Chairman of the State Senate Health Committee, Senator Kemp Hannon, said that keeping people from being bitten in the first place is the best way to handle the problem.
"We need to re-educate people how to go outdoors, how to tuck their socks into their leggings, how to use DEET and how to check when you come back from being outdoors," Hannon said.
According to the Health Department, a dry winter in 2012 killed a large portion of the tick population. But even if health officials report seeing fewer ticks this year, warmer temperatures may be helping them spread to new parts of the state in the north and the west.
Hannon said the spread of Lyme disease into new communities means it's time to take action.
"It's a statewide phenomenon," Hannon said. "It's even going into the Adirondacks where people said they did not think it would because of the coldness. Maybe it's global warming, whatever, it's becoming a state problem."
Lyme disease is most often found in the Hudson River Valley and on eastern Long Island. So far this year there have been about 450 cases of Lyme disease in New York and about 700 cases reported in New Jersey. While it's too early to say how many cases will be reported this year, New York health officials said fewer ticks should mean fewer cases of Lyme disease over all.