Aspiring to the Middle Class? Check out the Bronx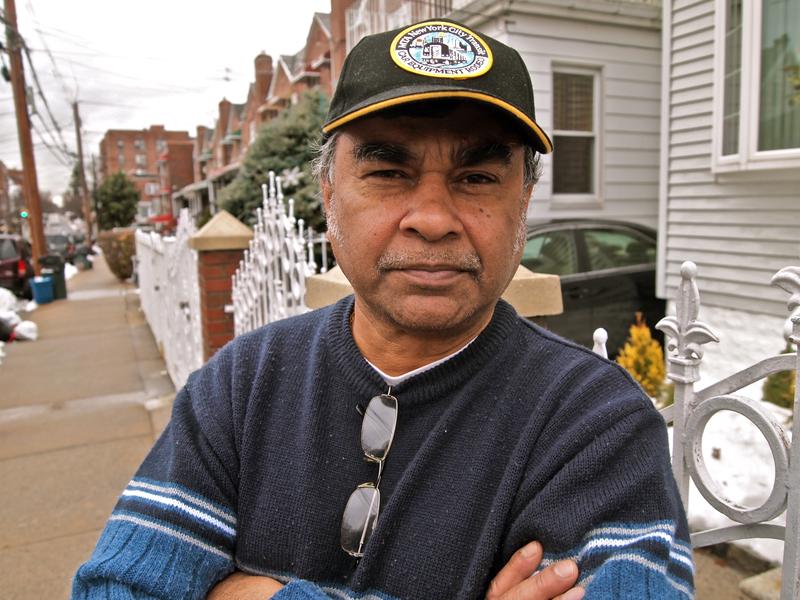 Trying to stake a claim to the ever-shrinking American middle class? Paul Bhola says it can be done — if you're ready to make some sacrifices.
Bhola's a Guyanese immigrant who moved to the Bronx in the 1980s. His neighborhood, Wakefield has a median household income of $51,223, right in the middle of New York City's income spectrum but 50 percent above the Bronx median of around $34,000.
Before moving here and becoming a maintenance supervisor at the MTA, Bhola worked in Guyana's sugar industry, just like his father and prior generations of his family. In fact, his great-grandmother had arrived in Guyana from India, along with thousands of indentured laborers recruited by the British to work the sugar fields.
Now Bhola, 57, is surrounded by family members. Two of his sisters and two brothers and their families also make their home in Wakefield.
But when he arrived in the U.S. in 1982, he came empty-handed but for one important item — the diploma he'd obtained from a technical school back home.
He put his electrical skills to good use, working relentlessly, and for several years he held down two eight-hour jobs. In 1987, just five years after immigrating, he was able to buy a two-family home for a little over $200,000. 
"You gotta set your priorities right," he said.
By which he means avoiding some of the distractions of American life.
"There are people that just want to live comfortable," he said. "They go to parties, they buy luxurious stuff."
Bhola said he was different.
"I was conservative. My first car was a 1977 Corolla. Some people choose to buy a Cadillac and pay $600 a month."
Wakefield can feel a little peripheral — it is in fact the northernmost neighborhood in the five boroughs, the very last stop on the 2 line. But in a way this is the lure, the thing that makes it attractive to middle-class families like Bhola's.
"It's an average neighborhood," shrugged Bhola. "It's not the best, it's not the worst either."
Inside, his home is spacious, thanks to a full-scale renovation he oversaw years ago. Bhola had the day off and was relaxing.
"Christmas was Wednesday, New Years was Wednesday, I worked both days," he said. "So, good things come if you just make the right sacrifice."
The choices Paul Bhola made — where he's lived, how hard he's worked — aren't necessarily for everyone. But it's paid off, and goes to show that in some corners of the city, the middle class is doing alright.
"I just like regular way of life," says Bhola, who plans to retire before he hits age 60.
"Go to work, come home. My work is okay, my family's okay. I'm a happy camper."