Race, Identity, and Activism in the Trump Era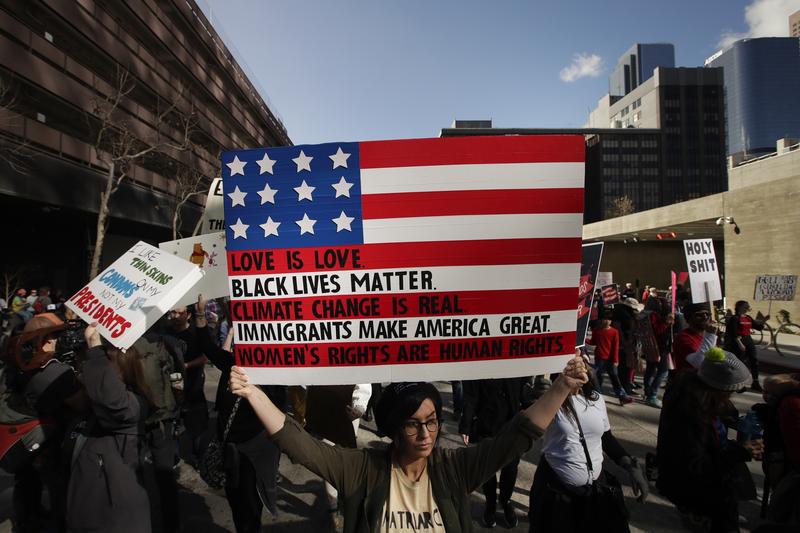 Marches and protests in opposition to President Donald Trump's policies have become a regular occurrence since his inauguration. And while the grassroots character of these protests is reminiscent of the Occupy Wall Street movement, Michael Eric Dyson, a professor of sociology at Georgetown University, says there's a key difference: instead of aiming their anger at an institution, these latest protesters are focused on a person.
"The main instigation of it remains in office, and that's President Donald Trump," said Dyson.
In conversation with WNYC's Jami Floyd, Dyson expressed concern about Trump's cabinet picks, including Jeff Sessions, who became Attorney General last week following a racially-charged confirmation process, and Steve Bannon, who spent years mainstreaming white nationalism as an editor for Breitbart News.