The Takeaway
Michael Anton Pushes a New Brand of Conservatism in Trump White House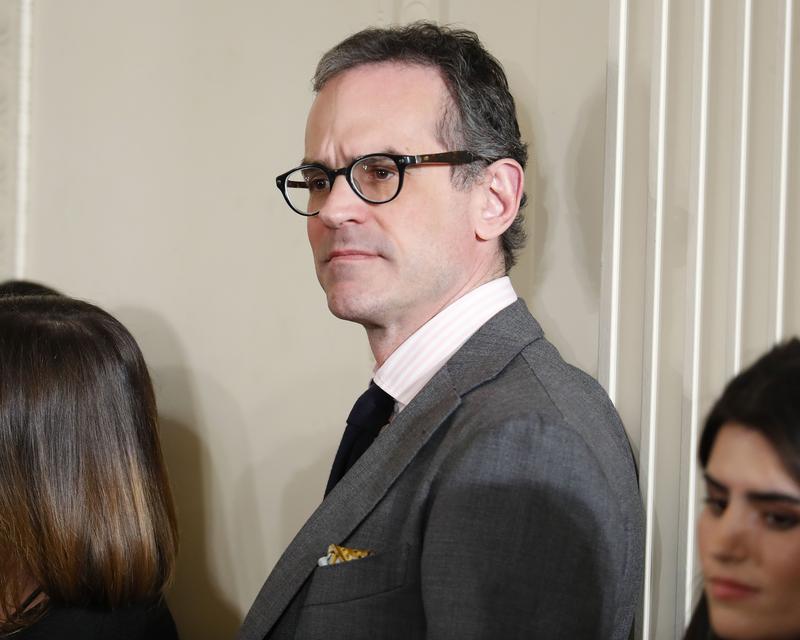 Click on the 'Listen' button above to hear this interview. 
There's been a great deal of scrutiny over the ideology of Steve Bannon, the former head of Breitbart News who is now President Donald Trump's chief strategist.
But Bannon is not the only figure in Trump's White House who represents a new breed of conservative thought. Another worthwhile case study is Michael Anton, In September, Anton shook the Republican establishment when he anonymously published the essay, "The Flight 93 Election," in the conservative Claremont Review of Books in early September.
Anton argued that electing Trump was a necessity to stop what he called "the ceaseless importation of Third World foreigners with no tradition of, taste for, or experience in liberty," as well as a "permanent victory that will forever obviate the need to pretend to respect democratic and constitutional niceties."
Tina Nguyen, a staff reporter for Vanity Fair, profiled Michael Anton last week. She joins The Takeaway to discuss how Anton's Straussian and Machiavellian roots are impacting policy in the White House.