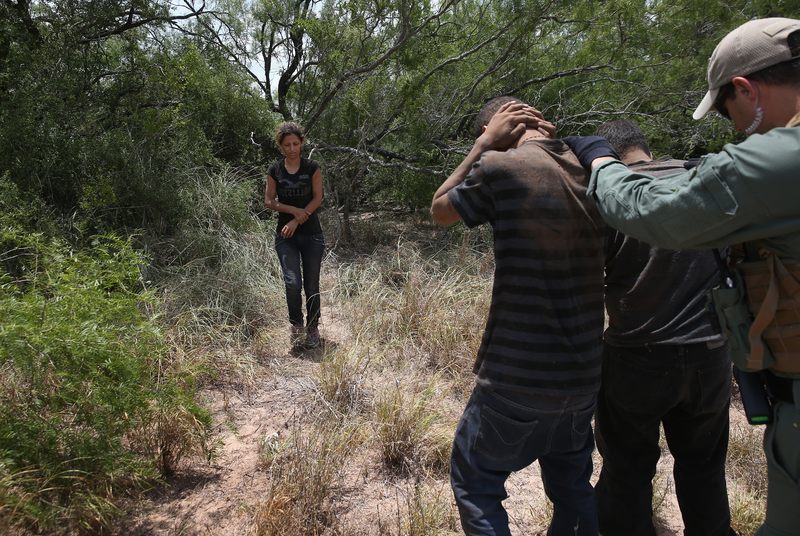 Miami has long welcomed droves of immigrants from Latin America, but the latest wave of unaccompanied immigrant children is straining the resources of this gateway region in Florida.
School administrators in South Florida are concerned about funding and resources for these new students, who often require extra attention. Some children have never attended school before, and others suffer from psychological trauma from the gang violence back home.
And then there is the trauma from the trip itself.
Rachel Diaz, an attorney for the Mennonite Central Committee, has been working with a 16-year-old from Guatemala. "For the sake of survival, he crossed the border," she explained. "His coyote left him in the desert. He ran around the desert for three days and finally he pressed that button and said, 'Homeland, come get me,' because it's either that or die."
Migrant children have already overwhelmed federal authorities at the border, and now they threaten to overwhelm the school system in Miami-Dade County. While Spanish-speaking instructors are in plentiful supply in South Florida, there are far fewer who can speak Mayan languages commonly used in parts of Central America.
The school board has asked for more federal funding.
"We should not be doing it alone," says Miami-Dade County Superintendent Alberto Carvalho. "These children should not be the political victims of Congressional inaction regarding this matter."
Today is the first day of school for many in South Florida, and John O'Connor, StateImpact education reporter at WLRN-Miami Herald News, describes what school districts are doing to accommodate the influx of unaccompanied immigrant children.