The Takeaway
Mexico's Dia de la Revolución Turns Into Day of Violent Protest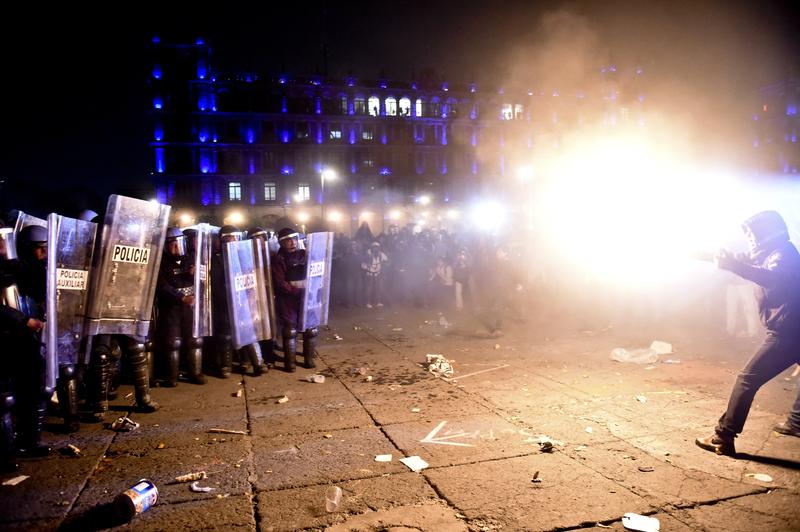 November 20th marked the 104th anniversary of the Mexican Revolution, known as Dia de La Revolucion. It's usually a festive day, but this year the holiday fell amid a rising tide of anger and hostility in the country.
On Thursday, protesters threw Molotov cocktails and clashed with riot police outside Mexico City's National Palace. Thousands took to the streets to protest against national corruption and the government's handling of the apparent massacre of 43 students who went missing nearly two months ago in the southern city of Iguala. 
Authorities in Mexico City canceled the annual military parade, but protesters in the streets raised their voices and waved black flags to call for President Enrique Pena Nieto's resignation.
The feeling of outrage is not just confined to the streets of Mexico City—the sentiment is increasingly being echoed across the country.
Fronteras reporter Lorne Matalon traveled to the city of Ojinaga in the state of Chihuahua. Chihuahua's residents, who have long been used to living in a brutally violent state, are happy that the problems they've long dealt with are starting to get national attention.