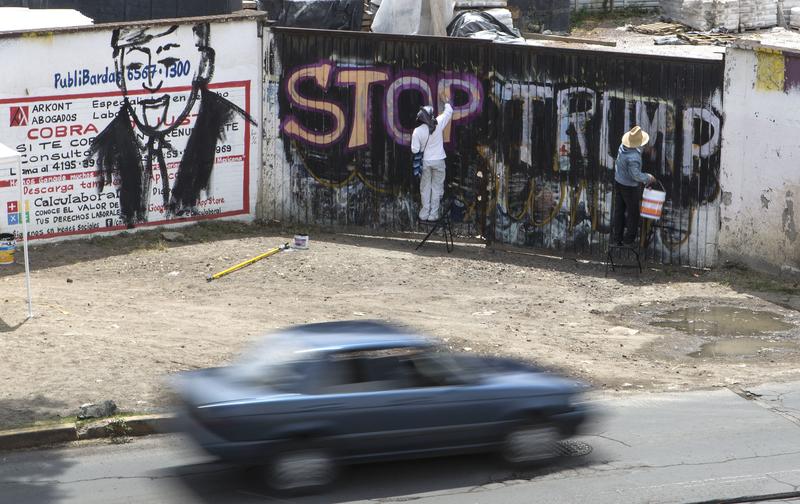 Click on the 'Listen' button above to hear this interview.
In just one week, Americans will head to the polls for the 2016 presidential election. In the run-up to Election Day, we are hearing from reporters around the world who explain how the presidential race is being viewed in their countries. Yesterday, we visited our neighbor to the north. Today we head south to Mexico which is the United States' third-largest trading partner, after Canada and China.
There has been lots of fierce rhetoric about Mexico this election season, but ordinary Mexicans have a great deal to say about their own personal interests in the U.S. election. With Mexicans receiving billions of dollars in remittances from relatives living here, the U.S. economy is a huge concern, not to mention free trade, border security, and the ongoing drug war.
The Takeaway checks in with Monica Campbell, the editor of the Global Nation desk for our partner, PRI's The World in Mexico City.