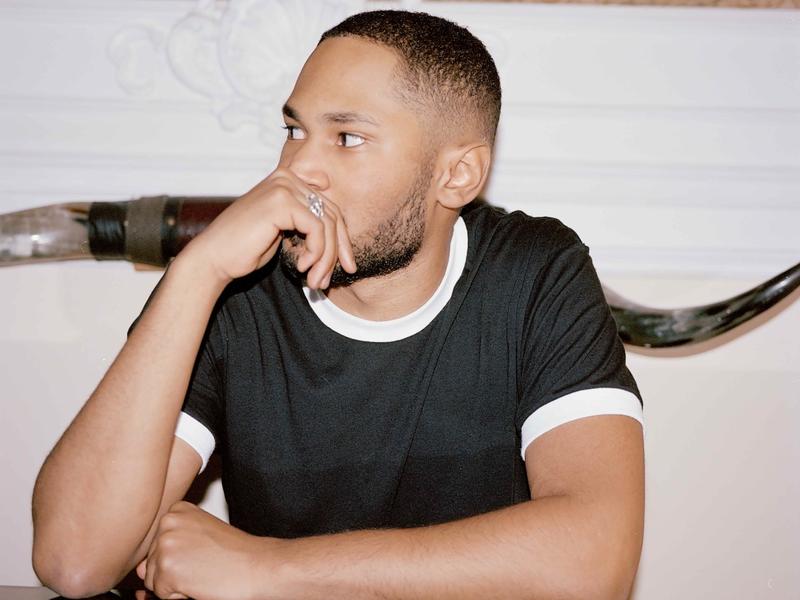 This Week's Playlist
James Vincent McMorrow, "Get Low" (Caroline)
Teedra Moses, "Be Your Girl [Kaytranada Remix]" (TVT)
Anderson .Paak, "Am I Wrong" (Steel Wool/Obe)
Hayden James, "Just A Lover" (Future Classic)
Kungs & Cooking On 3 Burners, "This Girl" (Sounds of Barclay)
Phantogram, "Run Run Blood" (Republic Records)
Redinho, "Playing With Fire" (Numbers)
Chrome Sparks, "All Or Nothing [feat. Angelica Bess]"
Glass Animals, "Season 2 Episode 3" (Harvest)
Frank Gamble, "Heart Speaks" (Polydor)
Radiohead, "Everything In Its Right Place [DJ Tennis Remix]"
Jamie xx, "Loud Places [feat. Romy] [Special Request VIP]"
Bob Moses, "Tearing Me Up [Erik Hagleton Mix]" (Domino Recording Co.)
Tee Mango, "Enjoy What We Have"
No Mana, "Frozen Fireworks [feat. Fader Lima]" (Mau5trap)
Amtrac, "Renton" (W&O Street Tracks)
Static Revenger, "Happy People" (City Of Angels)
TOKiMONSTA, "Caught In The Rain" (C2)
Kllo, "Sense" (Ghostly International)
Ian Pooley, "What's Your Number [Jazzanova Renumber]" (V2)
DJ Snake & Bipolar Sunshine, "Future Pt. 2" (Interscope)
Machinedrum, "Do It 4 U [feat. D∆WN]" (Ninja Tune)
Gigamesh, "I'd Do It Again [feat. Gavin Turek]"
Porter Robinson & Madeon, "Shelter" (Astralwerks)
Attlas, "Parallel Lines" (Mau5trap)
Mondo Cosmo, "Plastic Soul"
The Avalanches, "Because I'm Me" (Astralwerks/Modular/EMI/XL)
Justice vs. Simian, "We Are Your Friends [Original Mix]" (Ten Records)
No Mana, "Lethargy [feat. Cafcat]"
Siege, "Play Me" (Nothing Else Matters/RCA)
Duke Dumont, "Be Here" (Astralwerks)
Moon Boots, "Gonna Give It"
Copyright 2016 KCRW-FM. To see more, visit
KCRW-FM
.