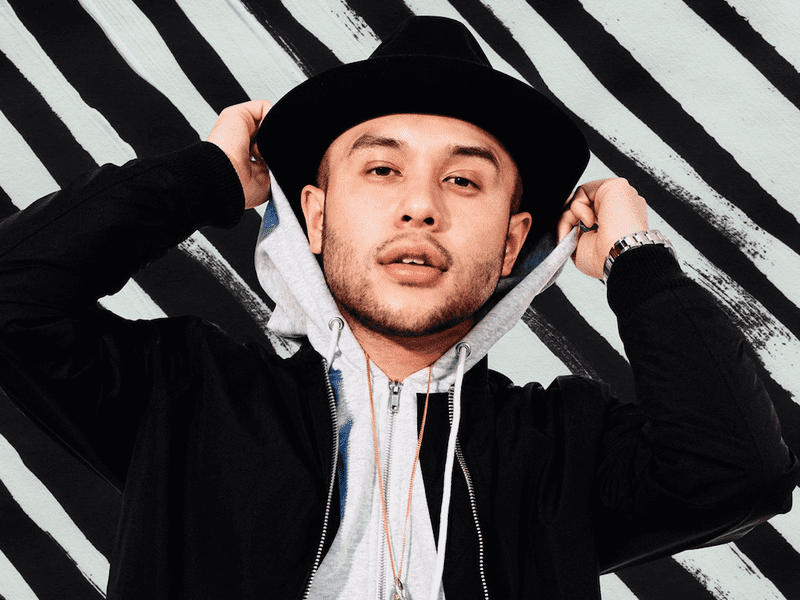 This Week's Playlist
Riton, "Rinse & Repeat [feat. Kah-Lo]" (Riton Time)
Jax Jones, "House Work [feat. Mike Dunn & MNEK]" (Interscope)
The Glitz, "Chubby Cheek" (Desert Hearts)
Illusionize, Vanilla Ace & Chad Tyson, "Doom Doom" (Bunny Tiger)
Yolanda Be Cool & DCUP, "From Me To You" (Spinnin Deep)
Cassian, "Need U Now" (Sweat It Out!)
Lucky Charmes, "Bobotie" (Spinnin Deep)
Caravan Palace, "Mighty" (Wagram)
Static Revenger, "Happy People [rrotik Remix]" (City Of Angels)
Damian Lazarus & The Ancient Moons, "Sacred Dance Of The Demon [Gorgon City Remix]" (Crosstown Rebels)
Stanton Warriors & AC Slater, "Dig Deeper [feat. Eva Lazarus] [New York Transit Authority Remix]"
Kry Wolf, "Wavves" (Night Bass)
Sinden, "Crystal Maze" (Night Bass)
Moon Boots, "Gonna Give It"
Pat Lok, "Let Me Show You In" (Kitsune)
Duke Dumont, "Be Here" (Astralwerks)
Massive Attack, "The Spoils [feat. Hope Sandoval]" (Melankolic)
Bassnectar & The Glitch Mob, "Paracosm" (Amorphous)
Kllo, "On My Name"
Bon Iver, "22 (OVER S∞∞N) [Extended Cab Version]" (Jagjaguwar)
Bondax, "Love Me Blind [feat. Erik Hassle]"
Lucatwana, "Taste It Don't Waste It" (Fancy Human)
Rufus Du Sol, "Be With You" (Columbia)
Låpsley, "Operator [DJ Koze's Disco Edit]" (XL Recordings)
Lucatwana, "Nina's Shuffle" (Fancy Human)
Phantogram, "Cruel World" (Republic Records)
Bibio, "Stress Me Out [feat. Olivier St. Louis]" (Warp Records)
Maximum Balloon, "High [feat. Kittie Harloe]" (Federal Prism)
Unknown Mortal Orchestra, "First World Problem" (Jagjaguwar)
Tensnake, "Tazaar" (True Romance)
ID, "Remata [Unknown South Beach Mix]"
Copyright 2016 KCRW-FM. To see more, visit
KCRW-FM
.