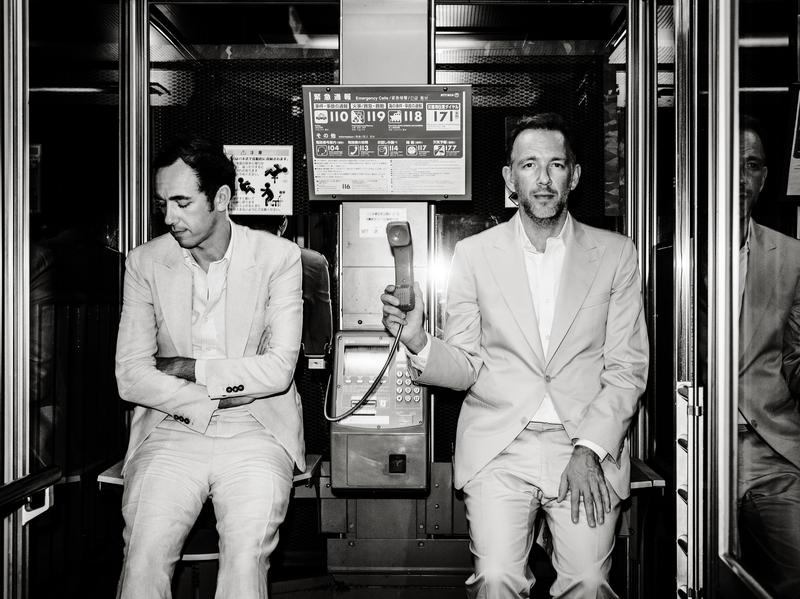 This Week's Playlist
Geotic, "Vaulted Ceiling, Painted Sky" (Ghostly International)
Groove Junkies X Scott K, "Higher"
Moon Boots, "Tear My Heart [feat. Lulu James]" (Anjunadeep)
Panthera Krause, "Twerk It"
---
Soulwax Guest Mix
Bolis Pupul, "Moon Theme" (Deewee)
Soulwax, "Heaven Sent [feat. Chloe Sevigny]"
Phillipi & Rodrigo, "Mantra" (Deewee)
Die Verboten, "Aquarius" (Deewee)
Asa Moto, "Stay Awake" (Deewee)
Laila, "The Other Me [Deewee Dub]"
Asa Moto, "Wanowan Efem" (Deewee)
Phillipi & Rodrigo, "New Beach" (Deewee)
Die Verboten, "E40" (Deewee)
Klanken, "Drie" (Deewee)
Asa Moto, "Syriacid"
Phillipi & Rodrigo, "Karma"
Emmanuel Free, "Hi Fi Internet"
Bolis Pupul, "Teknow" (Deewee)
---
Plastic Plates, "Leave A Light On [feat. Dragonette]" (Sweat It Out!)
Offaiah, "Run" (Spinnin' Deep)
The Magician & Julian Perreta, "Tied Up [Kideko Bootleg]" (Ministry Of Sound)
Justin Martin, "The Feels [Walker & Royce Remix]" (Dirtybird)
Art of Tones, "Elephants [Fred Everything Remix]" (Lazy Days Recordings)
Josh Butler & Bontan, "Call You Back" (Origins)
Waze & Odyssey, "Down With Tha" (Edible)
Gavin Turek & TOKiMONSTA, "Surrender [Stranger Remix]" (Young Art)
AC Slater & Taiki Nulight, "Super Doopah Legend" (Night Bass)
Natnoiz, "Bumper" (Unknown Recordings)
Lo '99 & Marshall F, "Fallen"
ID, "Saga"
Just Kiddin, "Won't Let You Down [Instrumental Dub Mix]" (Just Kiddin Music)
Joe Goddard, "Music Is The Answer [Waajeed Remix]" (Greco-Roman)
Copyright 2017 KCRW-FM. To see more, visit
KCRW-FM
.