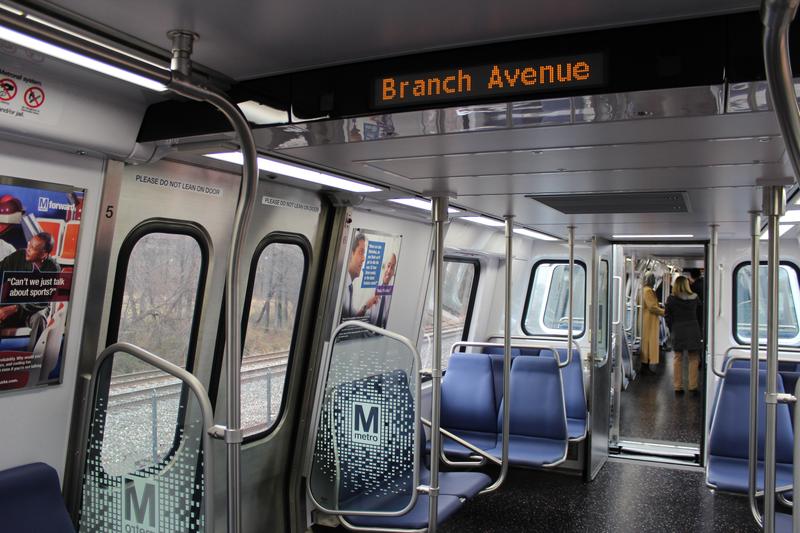 Metro's chief executive pleaded with regional leaders on Wednesday to lobby Congress for funding to complete the transit authority's ambitious plans to expand rail capacity and improve service over the next decade.
In remarks to the Metropolitan Washington Council of Governments (COG) board of directors, Metro general manager Richard Sarles said the transit authority would need $6 billion to fulfill its 2025 plan for all 8-car trains during rush hours, station improvements, more buses and a "Metrobus priority corridor network," additional tracks, and a "new Blue Line connection." Once the Silver Line opens this year, Blue Line service will be reduced to one train every 12 minutes during rush hours.
"Half of the $6 billion of Metro 2025 will be for the operation of all 8-car trains and for the related station-capacity and infrastructure improvements. Without the additional cars passengers per car will reach extremely crowded levels," Sarles said.
The COG board passed a resolution to call on Congress to help pay for Metro's 2025 plan, as well as its ongoing maintenance needs after 2020—which is when the current 10-year, $3 billion program expires. However, there are no promises coming from Congress, a reality Sarles acknowledged.
"There really is no more federal funding available today than there was yesterday," he said.
The federal Highway Trust Fund, which also pays for public transit projects, is on its way to insolvency this summer. Critical federal funding that is used to support the Metro Forward rebuilding and safety programs are part of the MAP-21 grant program, which is set to expire at the end of September.
The transit authority needs $500 million per year over the next 11 years for 'Metro 2025,' and its three member jurisdictions—D.C., Maryland, and Virginia—are currently covering $150 million. That means either Congress and/or the jurisdictions will have to find significant additional funds...and soon. Metro is facing a more immediate deadline to obtain modern rail cars with the realization that rolling stock investments historically have been funded by local governments, not Congress.
"A key date for us, a very key date is August 2015. On that date the option for ordering 220 cars, 7000 Series cars, under our existing contract expires," said Sarles, who said failure to exercise the option with Kawasaki would set Metro's program back five years. "Because that's how long it takes to develop a new contract, go through testing, design, and everything else."
Of course, members of the COG board represent the very governments that will be asked to find the dollars to fund Metro's improvements. Board member and Alexandria (VA) Mayor Bill Euille conceded Metro will not get everything it wants.
"We will get 100 percent? No. Will we get 75 percent? I'd like to think so. We'll get something but not everything. But then we just adjust the schedule in terms of how we move forward in terms of upgrades and maintenance," Euille said.
A new Blue Line connection is listed as a 'Metro 2025' priority because of the impact new Silver Line service will have one on of the rail system's most congested lines. The connection would be new tracks and a second station in Rosslyn (VA), connected to the existing station that allows Metro to run trains more frequently between Franconia and Rosslyn.
When the Silver Line was planned a decade ago, Blue Line service originally was to be reduced to every 14 minutes during rush hour. Current management improved the headways to 12 minutes—which, in the eyes of some customers, is still far too infrequent.