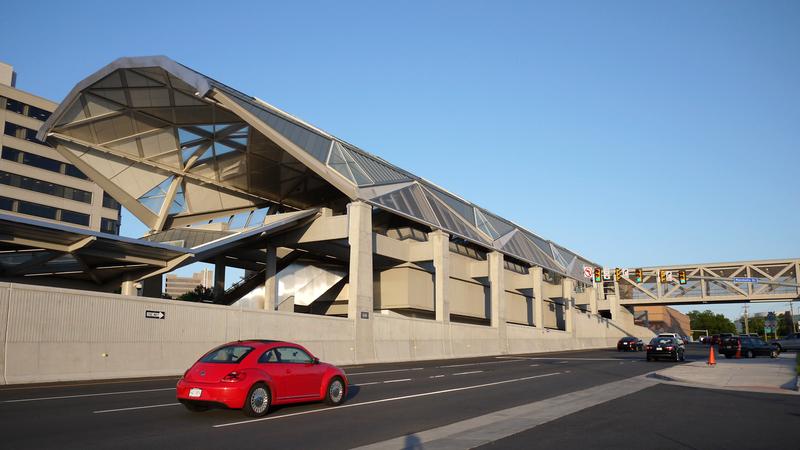 The long-awaited Silver Line — the D.C. transit authority's first new rail line since 1991 — will open to passengers on Saturday, July 26.
Metro general manager Richard Sarles made the announcement in a conference call with reporters Monday morning.
The news ends months of uncertainty surrounding the largest public transit project in the region, an 11-mile, $3 billion railroad paid for by federal and local dollars, and buttressed by hundreds of millions in toll revenue collected from users of the Dulles Toll Road.
The Silver Line was supposed to open at the beginning of the year, but was delayed by a host of track signaling and construction problems only sorted out finally in recent weeks.
Bechtel and its subcontractors avoided incurring fines by submitting the Silver Line for review by April 9 – although at that point they were running six months behind schedule and the rail line was not completely ready.
On April 24 Metro, project leaders at the Metropolitan Washington Airports Authority, and Bechtel announced agreements to move the Silver Line toward a summer opening pending the completion of a long punch list of outstanding construction issues. Without the concession by Metro to accept an incomplete project, the Silver Line may have been delayed for several more months while contractors finished their work replacing wayside computer units that serve as a communications link between the tracks and Metro central control, to name one issue.
The president of the Amalgamated Transit Union Local 689, Jackie Jeter, said Metro officials informed the union in May to be prepared to have train operators and station managers start trial runs on July 20. Metro has said throughout the past several weeks that passenger service would begin one week after "simulated service" commences.
The coming of the Silver Line means changes for other Metrorail commuters. On the Blue Line, trains will operate every 12 minutes at all times of the day, and during rush hours, trains at Vienna, Dunn Loring and West Falls Church will arrive and depart every 6 minutes.
The Silver Line is Metro's first new line since the Green Line opened in 1991. The Blue Line was extended to Largo Town Center in 2004. Construction started in March 2009.