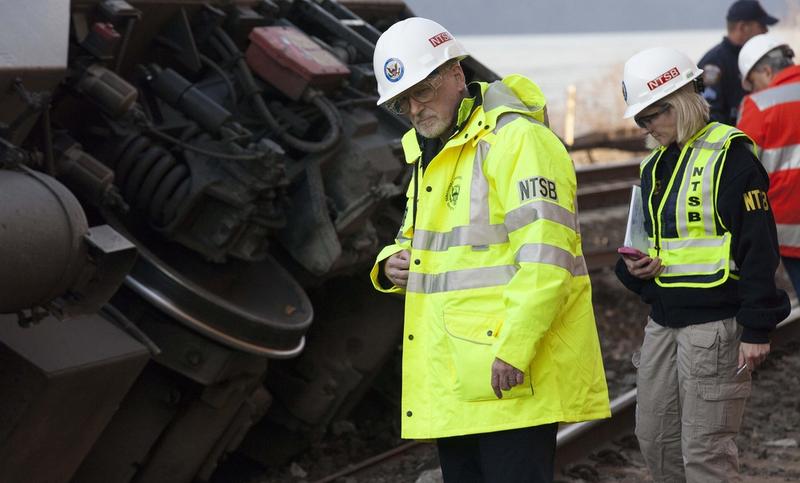 (Updated 12:39pm) The National Transportation Safety Board is sending a team of investigators to New York following the death of a Metro-North track worker early Monday morning.
James Romansoff, 58, was struck and killed by a train just after midnight while repairing a switch at Park Avenue and East 106th Street in Manhattan.
According to the MTA, Romansoff was an eight-year employee in Metro-North's Power Department, and was part of a crew restoring power to tracks that had been closed for weekend maintenance work.
"The entire Metro-North family mourns the loss of a colleague and a friend and we offer our deepest condolences to Jim Romansoff's family," said Metro-North President Joseph Giulietti. "Keeping our customers and employees safe is the most important job we have on the railroad. With our partners at the Federal Railroad Administration and the National Transportation Safety Board, we will re-examine our procedures and protocols to ensure we are performing our jobs with safety as the paramount concern."
The death will bring further scrutiny to Metro-North, which has suffered a series of devastating incidents in the past year alone.
Last May, a track foreman was killed on Metro-North tracks in Connecticut. And in December, a Metro-North train derailed in the Bronx, killing four passengers. In late September, a power failure along the New Haven line disrupted service for two weeks.
The NTSB is also reviewing a May 2013 collision between two Metro-North trains in Connecticut.
The string has spurred legislators to demand change, and in March, Metro-North's new president announced the agency would undertake a 100 day action plan. One area, "Promoting a culture of safety," will receive intense focus.
The NTSB is not the only federal agency paying attention to Metro-North. Following the December derailment, the Federal Railroad Administration sent a letter to the MTA, stating "immediate corrective action is necessary" and that it was increasing its oversight of the agency.