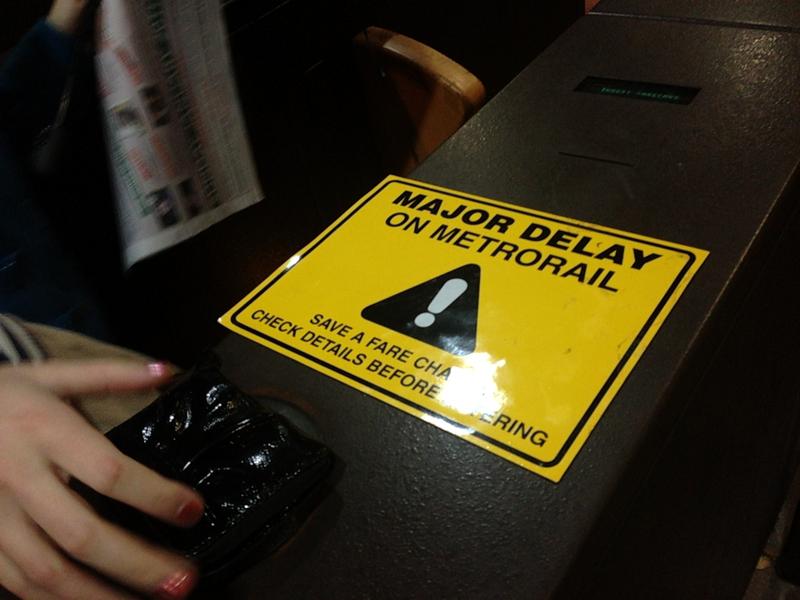 The head of D.C.'s transit agency is apologizing to Red Line riders for the delays this week which were unusually bad -- even by the standards of the oft-beleaguered Metro line.
"They suffered extraordinary delays, and for that I apologize," Richard Sarles says.
On Thursday morning, a train headed to Glenmont had brake trouble between the Fort Totten and Brookland stations. Other trains had to single track around it, but then a switch problem led to even longer delays of 30 to 40 minutes.
Wednesday morning a cable dangling from the tunnel ceiling at Woodley Park station caused trains to have to share a track for three hours — killing the morning commute.
"Our response time to this incident in terms of fixing the cause of it was not acceptable," Sarles says. He says if you got stuck in a major Red Line delay, you can contact Metro customer service for a refund.
Mayor Vincent Gray chimed in on Twitter with a six-part complaint.
(1/6) I'd like to address the recent @wmata delays that have deeply disappointed & angered me while frustrating many of you.

— Vincent C. Gray (@mayorvincegray) November 14, 2013
The complete text of Sarles' apology, including his explanation for the problems, can be found on the Metro website.