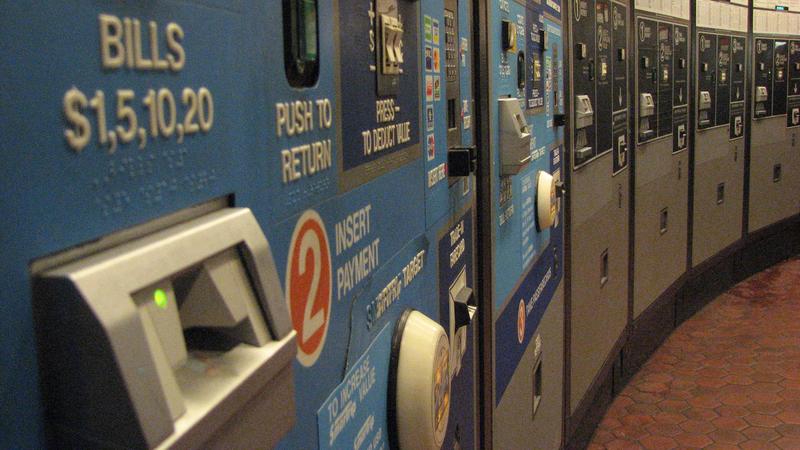 Metro will begin testing an open payment system this year, giving commuters the option of using their credit cards, federal government IDs, or smartphones to speedily pay fares.
Metro awarded a $184 million contract to the consulting and technology firm Accenture to rollout an open, "tap-and-go" payment pilot program at ten Metrorail stations, 50 bus routes, and two parking lots. Two thousand Metro riders will be chosen to take part in the pilot, although the method of picking commuters has not been determined yet. Accenture is required to complete the pilot program within 18 months, and open payments are expected to expand to Metro's entire transit system in three to five years, according to transit authority officials.
"We want it to be easier for commuters and visitors to take public transit, and we really want to modernize our system," said Carol Kissal, Metro's chief financial officer. "And it is definitely more effective and more efficient for Metro to implement this."
Once the open payment system is expanded to about 1,000 fare gates, 450 fare vending machines, and 1,500 buses, Metro will phase out paper fare cards, which are used by less than 10 percent of riders.
Accenture was awarded the contract despite problems with cost overruns and meeting deadlines when the company was hired to install open payment systems for Ontario's provincial government and Toronto's transit system, according to a report in The Globe and Mail. Kissal said the company's track record was considered during the procurement process.
"Our procurement was very thorough and competitive. We looked at a 'best value' procurement and we felt that the partner we selected is going to work the best for Metro," Kissal said. "We considered their technical design, their history and their background, and all those things were factored in the decision."
Kissal said the contract has stipulations to protect Metro in the event Accenture fails to meet the deadline of completing the pilot program in 18 months.