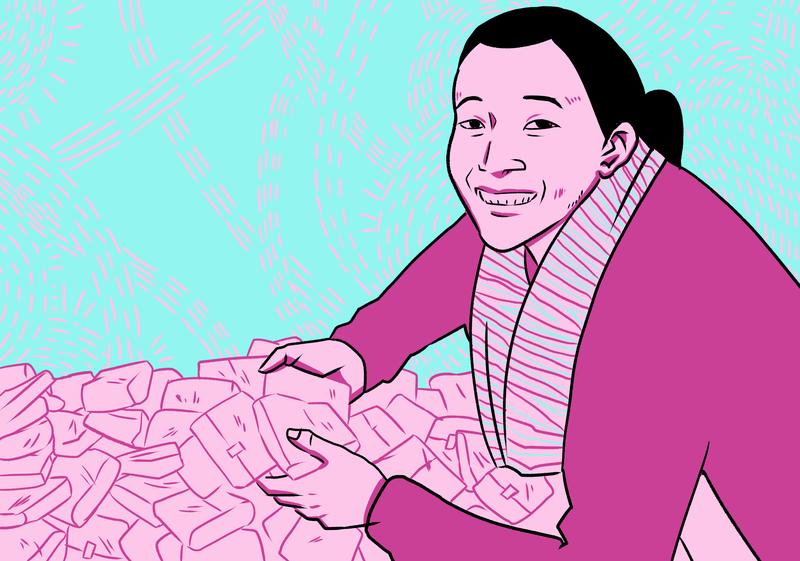 Click on the 'Listen' button above to hear this interview.
When she was a freshman at high school, Nadya Okamoto and her family suddenly became homeless.
"My mom lost her job and within weeks it became too expensive to stay in our apartment," she says. "We really had no choice but to enter a time of transition."
She says her life was "reduced to a backpack and a single suitcase," adding that she and her family spent "several months of couch surfing with our closest friends."
Through her experience, Okamoto soon learned about a pressing problem among homeless women: Poor menstrual hygiene. Since many homeless women cannot afford famine hygiene product like tampons or pads, Okamoto went on to found Camions of Care, a nonprofit that distributes menstrual hygiene products to needy women.
Okamoto, who is now a freshman at Harvard University, tells The Takeaway that her work isn't just about helping poor women with their periods. She is also on a mission to change what she considers to be a stigma around menstruation.
An essay that Okamoto wrote about her work was recently selected for the series "Ambitions Interrupted: 35 Dream Jobs," produced by The GroundTruth Project and its YouthVoices initiative. GroundTruth is based at our partner, WGBH in Boston.