Memorials Bloom at Homes of Slain Officers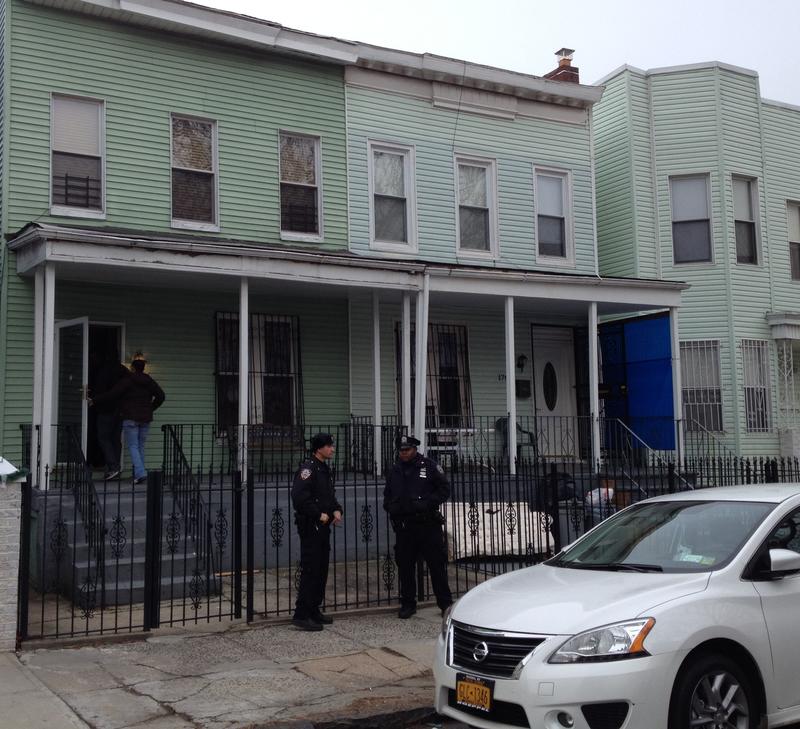 Officer Rafael Ramos lived on a quiet street in Cypress Hills, Brooklyn with single family homes painted in Easter egg colors. His was green with a Christmas wreath hanging from the door. On Monday, friends and relatives went in an out under police guard and asked the media for privacy while they grieved. Next-door-neighbor William Montalvo said he knew Ramos for about 20 years.
"He wasn't the one to be the life of the party but he was the one that would listen to you," Montalvo said. "He was the one that if you needed something he was there."
Montalvo said everyone knew Ramos by the nickname "Potee." The father of two had a good job with a delivery company before he decided to switch careers.
"He said 'I'm the perfect person to be a police officer.' I know how to deal with all these different personalities, all the different classes, and he said I want to help people."
Ramos was active in his church, Christ Tabernacle in Queens, and had just completed training to be a chaplain. His wake and funeral will take place there on Friday and Saturday.
Arrangement for Ramos' partner, Officer Wenjian Liu, have yet to be made, as federal officials work to expedite visas for his relatives in China. Meanwhile, a memorial of flowers and candles is growing in the garden in front of his Gravesend, Brooklyn home.
Now and then, a group of police officers would walk up the short flight of steps to pay respects to Liu's wife of three months. Community leaders who visited on Monday said she and his family are inconsolable.
Neighbors said Liu was a nice man, low-key, and helpful. A florist, Karen Inserillo, who stopped by recalled that when he got married, he came to her shop a block away and apologized for using another florist.
"I said 'That's okay, but Valentine's Day, you better come.'"