The Brian Lehrer Show
Memorial Day Special: JFK's Centennial; A Nation of Spectators; The Alternate Realities in America; John Waters Says 'Make Trouble'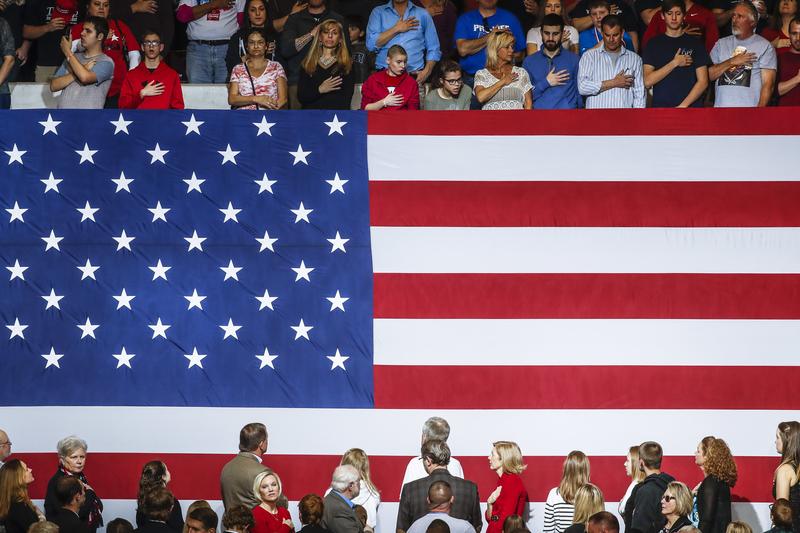 For Memorial Day, hear a few of our past favorites, including:
Happy birthday, Mr. President! Douglas Brinkley, history professor at Rice University and CNN Presidential Historian, and Stephen Kennedy Smith, lecturer at the Sloan School of Management, fellow at the Connection Science Group at MIT, take this opportunity to reflect on John F. Kennedy's life and impact on America and their new book JFK: A Vision for America (Harper, May 2017).
David McCullough, Pulitzer Prize-winning historian and the author of The American Spirit: Who We Are and What We Stand For (Simon & Schuster, 2017), shares his insights from years of study of American history.
Brooke Gladstone, host and managing editor of WNYC's On the Media and the author of The Trouble With Reality: A Rumination on Moral Panic in Our Time (Workman Publishing Company, 2017), talks about why reality itself has become a hotly contested issue of our time. 
John Waters, American filmmaker, actor, writer and visual artist best known for his cult films including "Hairspray," "Pink Flamingos" and "Cecil B. Demented" talks about his new book, Make Trouble (Algonquin Books, 2017), and offers advice to callers about making it as an artist. To start? Embrace chaos.
These interviews originally aired earlier this year. Links to the unedited interviews are here: