Meet The Composer: Caroline Shaw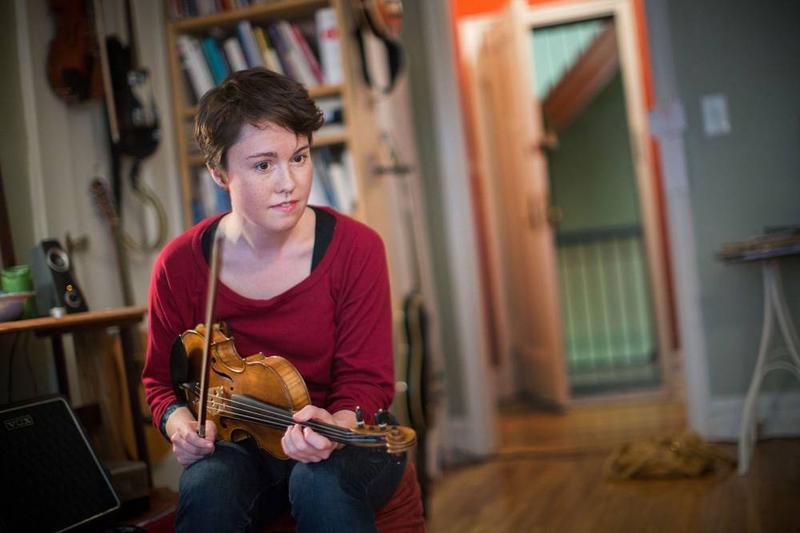 Caroline Shaw began her love affair with music at the age of two, when her mom started teaching her violin. Throughout her childhood, Caroline had a lesson every Wednesday afternoon, and sang and played in school and at music camps, falling for chamber music by Mozart and Clara Schumann. Caroline always made things; when she was bowled over by a Brahms sonata, she'd try and figure out how to construct her own sonatas. As a young adult, she continued on a rigorous, violin-centric path, earning both undergrad and masters degrees in violin performance from Rice University and the the Yale School of Music.
But after Yale, her life took a slight detour; Caroline had never stopped writing, and despite having never had a formal lesson in her life, Caroline was accepted to Princeton University's PhD program in composition. Just two years later, at age 30, she became youngest person ever to win the Pulitzer Prize in music. Tune in to find out how Caroline synthesizes old forms with new techniques to create her arresting, beautiful music.
Each night from Monday, November 17 to Friday, November 21 on WNYC, hear Meet The Composer at 9pm on 93.9FM.
Meet the Composer is a new podcast from Q2 Music that takes listeners into the minds and creative processes of the composers making some of the most innovative, compelling and breathtakingly beautiful music today. The show is hosted by critically-acclaimed violist Nadia Sirota.