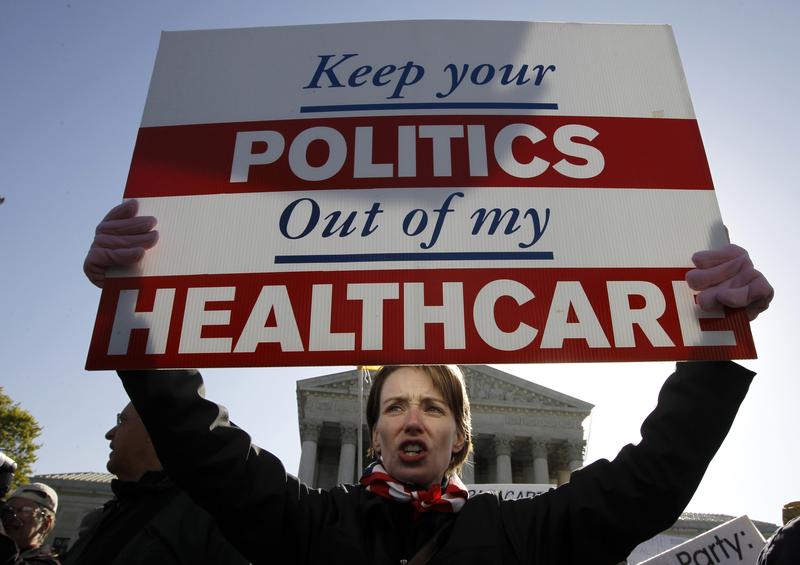 Click on the 'Listen' button above to hear this segment.
In his first press conference as president-elect, Donald Trump reiterated his promise to repeal and replace the Affordable Care Act.
"We're going to have a healthcare that is far less expensive and that is far better," he said. 
Takeaway listener and New York resident Kathy Rittereiser didn't vote for Trump, but she did like that promise to repeal the ACA. She liked it so much that in March of 2016, she wrote a letter to then-candidate Trump.
"Dear Mr. Trump, I'd like to let you know that I've actually experienced the horror of being thrown from a good insurance plan into Obamacare," she wrote. "After many back and forth emails and phone calls I finally had insurance in place for a premium of $259 a month based on a $30,000 per year salary income. Guess what? I got a raise and now my premium is $595."
Rittereiser, 57, works as an office manager for an insurance agent on Long Island. The firm that backs her office stopped offering their Blue Cross Blue Shield plans to agents with fewer than 50 employees on January 1, 2014, forcing her to get coverage through New York's healthcare exchange. She says the premiums — and the rest of her insurance costs — have risen so dramatically, her health care is anything but affordable.
Click on the 'Listen' button above to hear our conversation with Rittereiser, and Takeaway Washington Correspondent Todd Zwillich, who examines the ACA's future on Capitol Hill.