Remains Are Autistic Teen's; Family to Sue City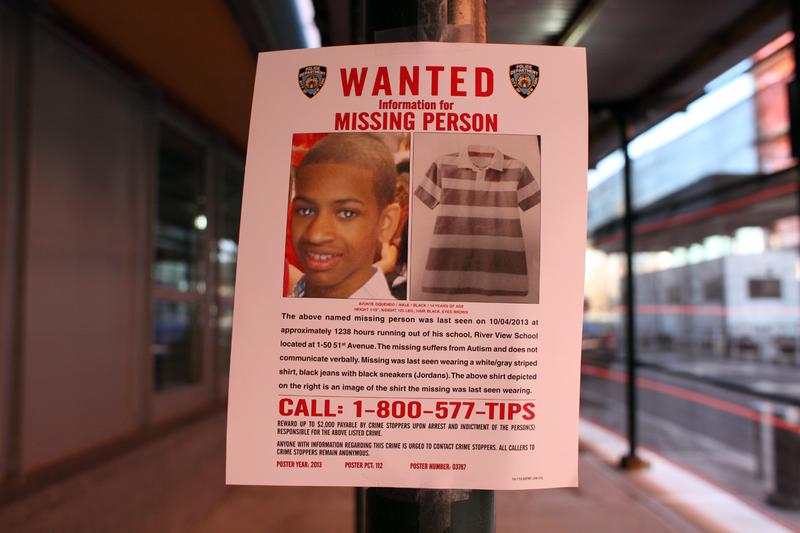 The New York City medical examiner's office says that human remains found along the East River are those of 14 year-old Avonte Oquendo, an autistic teen missing for three months.
Attorney David Perecman, who represents Avonte's family, said his mother, Vanessa Fontaine, and his grandmother were devastated by the news.
"Vanessa was crying when I spoke to her," said Perecman during a press conference on Tuesday. "Doris, his grandma, was already rattled, deeply rattled this morning."
It was a sad end to a case that sparked a massive citywide search that included hundreds of officers, marine units and volunteers. Missing person posters were plastered on lampposts and placed on car windshields throughout the city.
Perecman thanked the New York Police Department and New Yorkers for the massive search, but said the family plans to file a wrongful death suit against the city. He argued that school officials allowed Avonte to walk out of the school building and waited too long to notify police he was missing.
"I am convinced in my heart of hearts, had a prompt reaction occurred, had some of this cascade of errors not occurred that the police would have been called," he said. "They would have went outside and they would have found Avonte."
The Department of Education didn't respond to a request for comment on the lawsuit, but Schools Chancellor Carmen Fariña said in a statement she was "heartbroken" and determined to "learn every possible lesson" from this tragedy.
Oquendo's remains, a left arm and lower torso and legs, were identified through DNA given by his family. They were discovered January 16 after a teenager shooting photos for a school project noticed the arm. Pieces of Avonte's clothing were also recovered. A part of a skull was recovered a few days later.
Oquendo had been missing since October 4, when he walked out of his school toward a park overlooking the river.
The medical examiner says the cause and manner of Avonte's death are unknown pending further studies.
With the Associated Press