The Meaning of Change in NY-13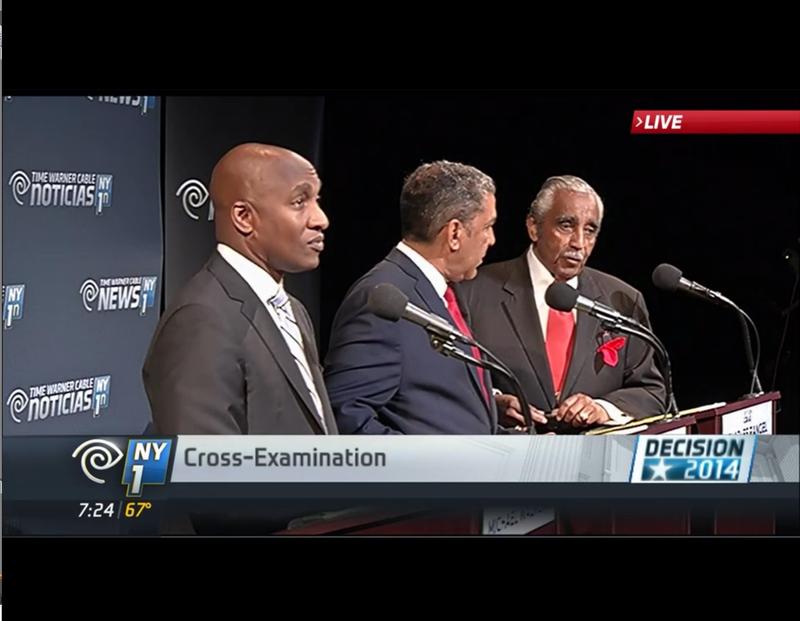 The meaning – and merits – of change was a theme the three Democrats vying to win the upcoming primary in New York's 13th congressional district kept returning to in Wednesday night's debate at Lehman College in the Bronx.
The district covers portions of upper Manhattan and the Bronx and pits 22-term incumbent Rep. Charles Rangel in a rematch against State Senator Adriano Espaillat. Michael Walrond, a senior pastor at First Corinthian Baptist Church in Harlem, is also on the ballot.
Sen. Espaillat, who narrowly lost to Rangel two years ago, said the race boils down to one issue: "I will win this race on June 24 when people cast their vote for change."
Walrond, a first time candidate for public office, said he was the only one that could really offer change to the district — given the collective 60 years in office between Espaillat and Rangel.
"Legislative experience can be learned," said Walrond, adding in a sermon-like tone, "but you cannot teach someone to be compassionate, you cannot teach someone to be a visionary, you cannot teach someone to use their imagination to create opportunities for people who feel the eclipsing of their possibilities. Those are things I have been doing."
The candidates also fielded questions on topics like affordable housing, crime and immigration reform.
Seeking his 23rd term, Rangel had a different take on change. Repeatedly invoking President Obama — whose first campaign was synonymous with the word and whose popularity remains high across the district — Rangel touted his experience which would help the president tackle "serious issues that are national and international" in his last two years in office.
"I don't really think this is the time for trainees," said Rangel, "no matter how passionate they are."