Mayors Pledge To Fight Income Inequality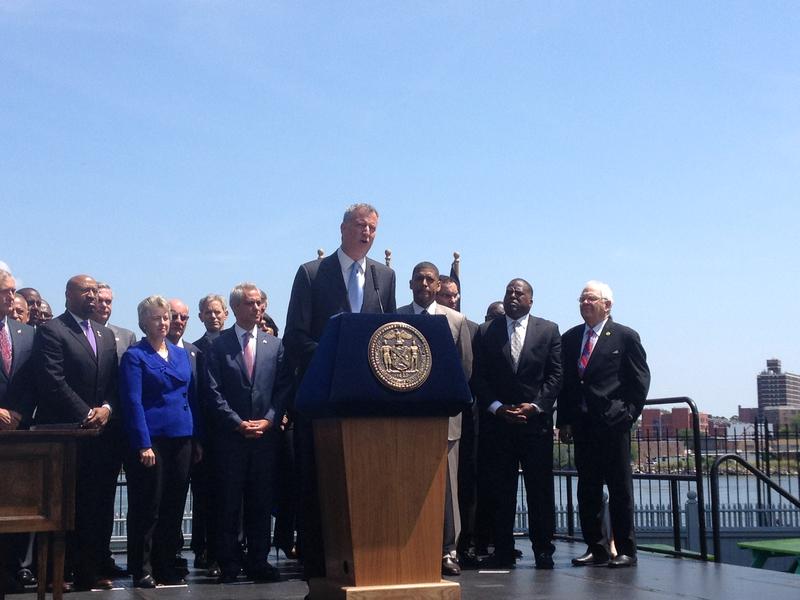 More than 30 U.S. mayors, led by Bill de Blasio, are pledging to fight growing income inequality.
De Blasio hosted the group at Gracie Mansion on Monday for the inaugural meeting of the United States Conference of Mayors Cities of Opportunity Task Force, which he chairs.
"Rather than curse the darkness and say, 'Well, there hasn't been an effective national urban agenda for years,' we're going to light the single candle and say, 'Let it be us who start it,' " De Blasio said.
The mayors say they will work to secure better wages in their cities, improve early childhood education and expand Internet access for low-income residents.
"We want to make sure that every family that chooses work raises children not in poverty but as part of the middle class," said Chicago Mayor Rahm Emanuel.
The United States Conference of Mayors also released a new report showing how the wage gap has widened since the recession. Jobs gained during the recovery pay on average 23 percent less than the jobs lost during the recession.
The gap between low and higher income households is also growing, according to the report. In 2012, 73 percent of metropolitan areas had a larger share of households earning less than $35,000 than households earning more than $75,000.