Mayor's Budget Increases Funding for Vision Zero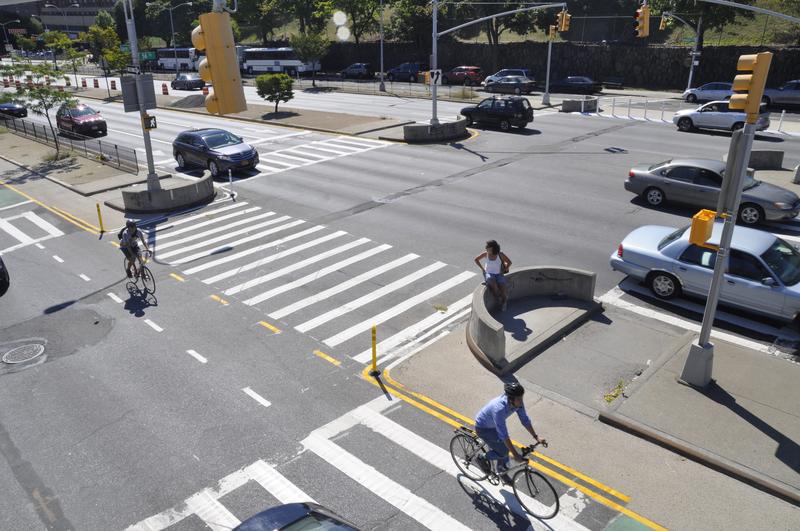 Mayor Bill de Blasio is planning to bolster his Vision Zero program with an additional $400 million stretched out over six years. The program is now funded with $1.6 billion through 2021.
"It's an unprecedented commitment of resources for street reconstruction, for more aggressive markings, for safety treatments dealing with left-hand turns for better lighting," said Department of Transportation Commissioner Polly Trottenberg.
The stated goal of Vision Zero is to eliminate all traffic fatalities by 2024. Last year, the city said there were 231 traffic fatalities, down from 257 in 2014, and 297 in 2013.
The DOT plans to add high-visibility markings, pedestrian ramps and crossing signs to 100 intersections annually that have no traffic signals or stop signs. That's quadruple the 25 intersections  a year it usually refurbishes. The additional funds will also be used to replace markings in crosswalks every four-and-a-half years, rather than the current six-year cycle. More street lighting is also expected to be installed at 1,000 "high-risk" intersections.
The funding for bike lanes will increase from $245,000 in fiscal year 2017 to $690,000 in fiscal year 2018. 
Last year, transit advocates criticized the mayor's commitment to Vision Zero calling it "woefully inadequate."