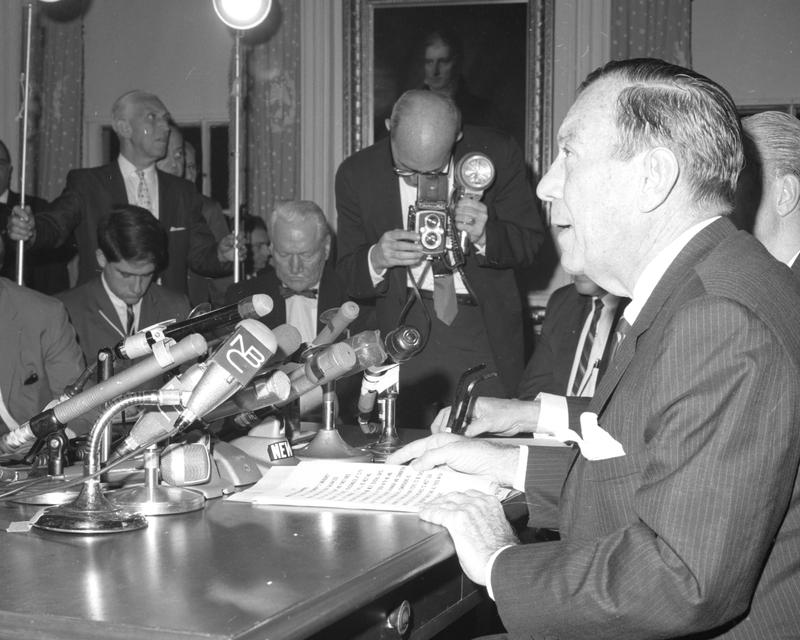 This episode is from the WNYC archives. It may contain language which is no longer politically or socially appropriate.
Reporter introduces context of the news conference: the mayor will address the press on the blackout. He is wearing a blue suit.
Mayor Wagner recounts in some detail the previous night in New York City during the famous "blackout" of November 9, 1965. Applauds performance of city workers and citizens. No serious incidents. Citizens and businesses are asked to curtail power use. Thumbnail reports from all departments. Mayor praises all who were involved as well as the people of New York City. Press conference follows. It was the greatest electrical failure in history and involved seven states and Ontario.
Audio courtesy of the NYC Municipal Archives WNYC Collection
WNYC archives id: 5706
Municipal archives id: T1460