Mayor Touts Plans to Make NYC More Affordable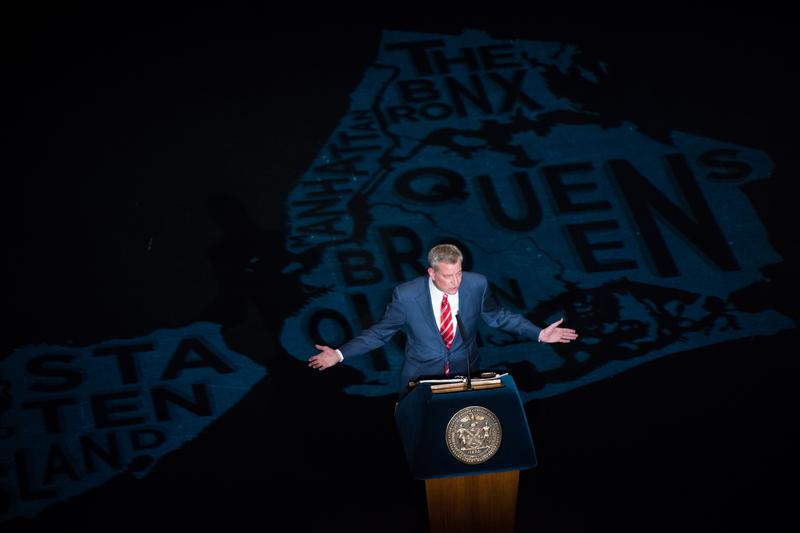 New York City Mayor Bill de Blasio touted his plans to address the city's "affordability crisis" during his annual State of the City address.
In his address Monday night at the Apollo Theater in Harlem, the Democratic mayor discussed his concern that New Yorkers are afraid they can't afford to live in the city they love.
"This affordability crisis threatens who we are, threatens the very soul of this city," he said.
His plan includes a 2.5% mansion tax on real estate sales over $2 million that would help pay for affordable housing for seniors. That program requires support from state lawmakers in Albany who recently stood in the way of the city's plan for a five-cent fee on plastic bags.
The mayor also talked about an initiative to provide free legal advice for tenants facing eviction in housing court.
Besides affordable housing, the mayor said he's working to create more good-paying jobs in the city by providing training and support. He set a goal of creating 100,000 new jobs over ten years with a focus on industries like film and television, technology, life sciences and advanced manufacturing.  
The mayor also made room to praise efforts to make the city safer and the schools stronger.
The speech was a chance for the mayor to stand in contrast with President Trump and the policies coming out of a Republican-controlled Washington, D.C.
"We need to remember this country is ours," said de Blasio. "It belongs to all of us. And this is our city."