SchoolBook
Mayor Insists After-School Expansion Is Alive and Well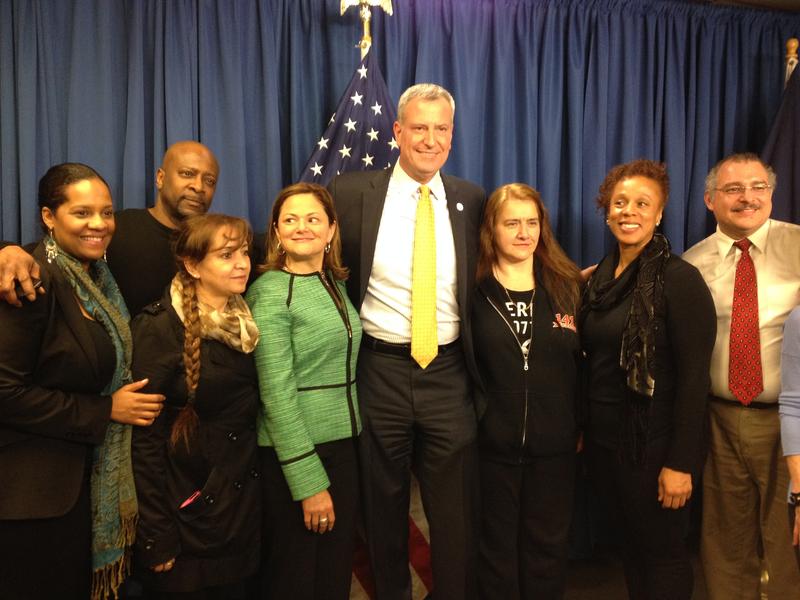 New York City Mayor Bill de Blasio said on Monday he's confident the city could expand after-school offerings for middle school students this fall even though he did not get anywhere near the $190 million sought from Albany.
"It's a very complicated document writ large," de Blasio said about the budget. "We feel that we'll do very well in terms of getting our fair share of those resources. And it's going to allow us to move forward in the way we've envisioned."
He pointed to $720 million in new casino revenues over five years, some of which can be used for after-school programs starting in 2015.
And Dean Fuleihan, the city's budget director, said officials could dip into the $435 million increase in funding the state is sending to the New York City school system. He said language in the budget allows the city to use a big chunk of that funding for after-school programs.
"So it's wrapped in," he explained, adding it is not clear if this chunk would match the $190 million the city originally wanted because of competing demands. "That still remains the ultimate goal."
The city identified more than 270 middle schools that were encouraged to apply for grants through the Department of Youth and Community Development. Some already have programs, but were hoping to reach more students. 
Jonathan Levin, principal of M.S. 260, the Clinton School for Writers and Artists, said he still hopes to expand his offerings this fall.
"Due to our size we have been unable to secure a grant and dream of a comprehensive program that will allow us to run sports, a variety of extracurricular activities, and academic support," he said.
Michelle Yanche, assistant executive director for government relations at the social service agency Good Shepherd Services, said her organization is hoping to serve eight more middle schools this fall with a combination of recreation and academics. "But right now it's a question," she said.