Mayor-Elect De Blasio Looks Forward — and Backward — After His Landslide Victory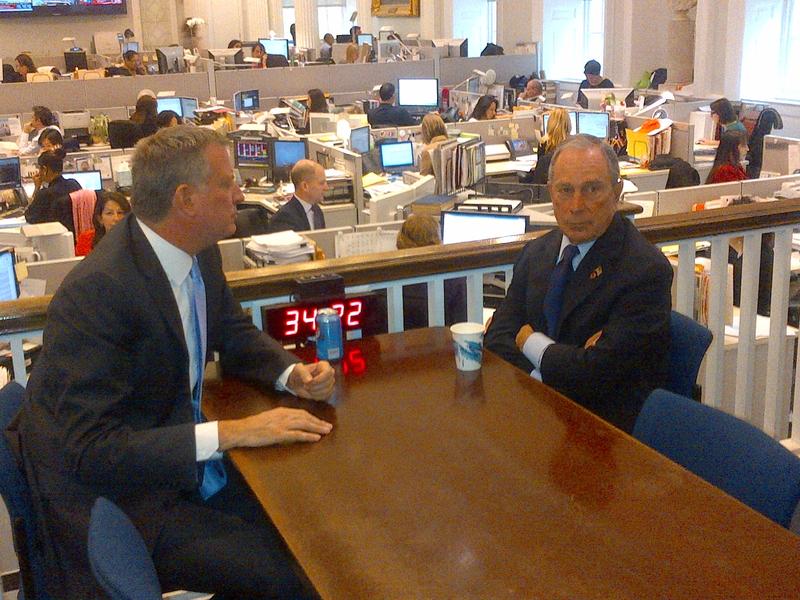 Early Wednesday, Mayor-Elect Bill de Blasio met with outgoing Mayor Michael Bloomberg, mainly for a photo-op. But then he shifted gears, naming the first four members of his transition team. What's next for the de Blasio team? And what's going on in this photo?
To listen to Host Amy Eddings' full conversation with City Hall and Politics Reporter Brigid Bergin, click on the audio player.