De Blasio Unveils First Budget, Faces 'Unprecedented' Labor Contract Situation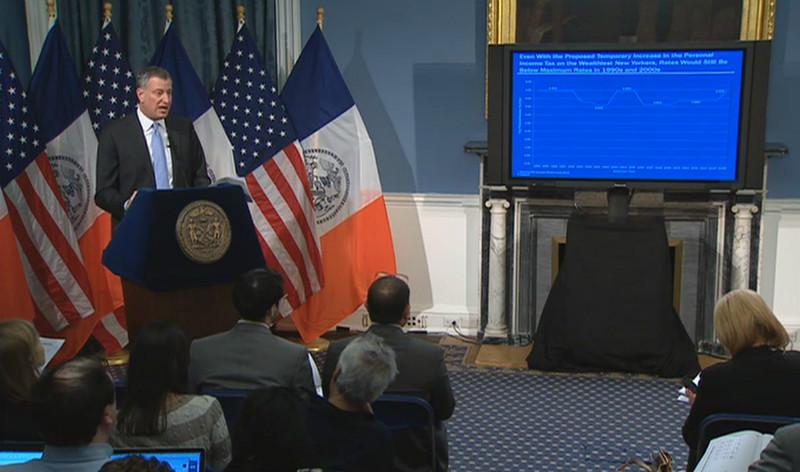 New York Mayor Bill de Blasio released a preliminary budget Wednesday, the first of his administration. It includes more than $73 billion in spending — up a little over five percent from last year.
De Blasio said Wednesday that his primary focus includes universal, full-day pre-kindergarten; an inspector general for the NYPD; and enforcement of the paid sick leave act.
Other goals include investing more money for public housing repairs and maintenance.
He also intends to expand services for homeless youths and cap rent contributions for HIV and AIDS clients.
The city faces stark fiscal challenges presented by impending contract negotiations with some 150 municipal unions. De Blasio said the situation with the unions is unprecedented. All of the contracts expired years ago, a problem he blamed on former Mayor Bloomberg. Workers want some $7 billion in back pay, which would blow a huge hole in the budget. But he did take some steps to stash some money away.
By law, the city must balance its budget.
With the Associated Press