Mayor de Blasio Will Not Be Charged in Campaign Fundraising Probes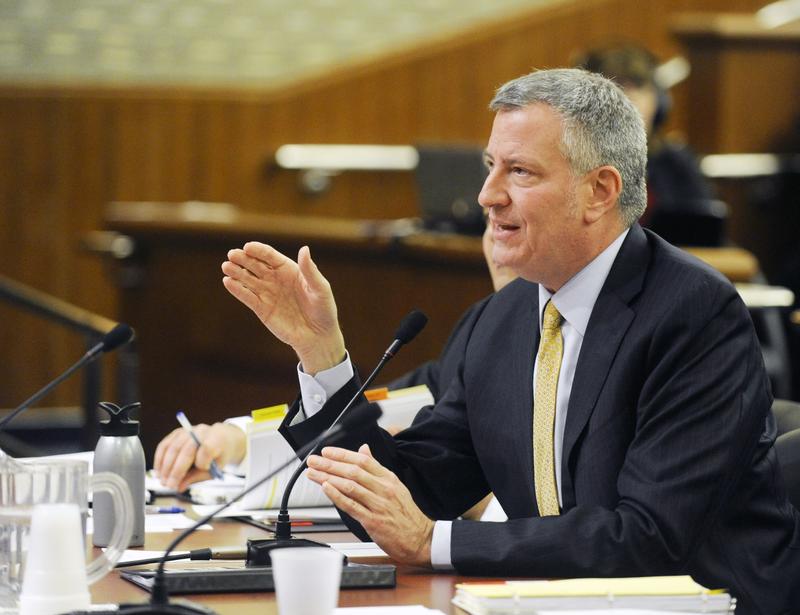 Prosecutors say state and federal probes of Mayor Bill de Blasio's fundraising will not result in criminal charges for the mayor or others acting on his behalf.
Manhattan District Attorney Cyrus Vance said the facts were insufficient to successfully argue a provable violation of election laws. But he said the actions appear to be "contrary to the intent and spirit of the law."
Acting U.S. Attorney Joon Kim announced no charges against Mayor Bill de Blasio or others acting on his behalf. "Although it is rare that we issue a public statement about the status of an investigation," said Kim, "we believe it appropriate in this case at this time, in order not to unduly influence the upcoming campaign and Mayoral election."
Kim and Vance made the announcements Thursday, just moments before the mayor went on the air live on WNYC's The Brian Lehrer Show. 
"We held ourselves to a very high standard and we continue too," @NYCMayor tells @BrianLehrer re being cleared by Feds and DA's office

— Brigid Bergin (@brigidbergin) March 16, 2017
On DA statement, @NYCMayor hasn't analyzed it yet. But says he still believes his team followed law and at times went above and beyond it

— Brigid Bergin (@brigidbergin) March 16, 2017
Kim said federal prosecutors and the FBI had been investigating fundraising by and on behalf of the Democratic mayor for his 2013 election campaign and the 2014 state Senate effort.