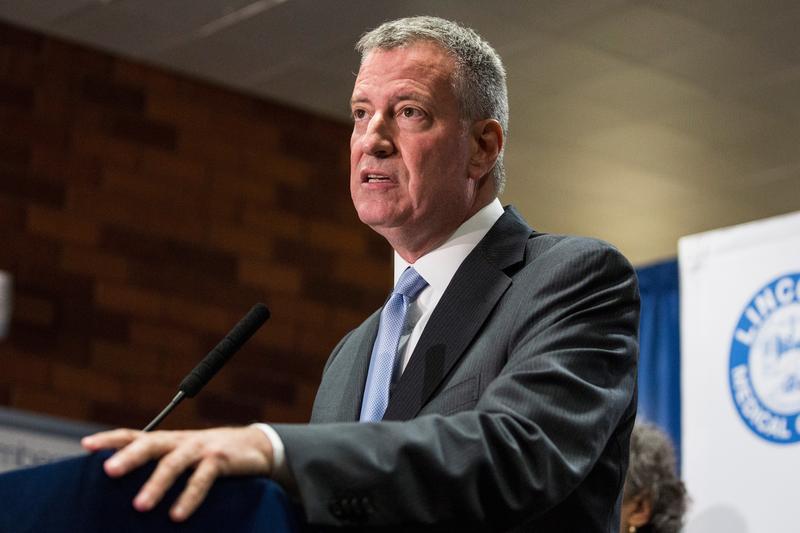 As Universal Pre-K heads into its second year, New York City Mayor Bill de Blasio discusses the implementation (and importance) of pre-kindergarten programs across the city. He also highlights the recent successes of the city's Affordable Housing initiatives and praises the rent guidelines board freezing rents for over a million tenants.
Here are some highlights from the mayor's interview:

On Affordable Housing:
"If we're a safer city, a more desirable city, an economically stronger city, a more diverse economy…it stands to reason that that's gonna play out in some very tough ways in terms of the cost of housing. And our job as the government is to counteract that. That's why we have a plan to build and preserve 200,000 units of Affordable Housing, that's enough for half a million people. Nothing of this size has ever been attempted before in the history of this city or this nation. We're on track to do it."
On gentrification:
"Gentrification is a complicated issue and a double edged sword. Of course it means something good is happening on one level and it often leads to strengthening of neighborhoods…but it also can lead to the displacement of neighborhood residents. We have to combat that with aggressive affordable housing programs and things like anti-eviction legal services to make sure people aren't forced out of their homes illegally."
On Uber and the for-hire vehicle sector:
"We need to rationalize the whole picture…We need a new deal, a new arrangement where we can create fairness and consistency and sustainability in the system, and that's what we will announce after this study is complete over the next few months."
On horse carriages:
"What I'd say to every advocate is – you already have my vote! Go get the votes in the City council."
On Donald Trump:
"I don't think anyone should take Donald Trump lightly. As a progressive, when you take conservatives lightly, you end up getting burned a lot of the time."
On Louis C.K.:
"I think the world of Louie. I really didn't know him before last year. Turns out we're both from the Boston area...we just started bonding. I think he's a great guy. I think he's a very insightful social critic."