Cuomo Sprung Subway Shutdown on NYC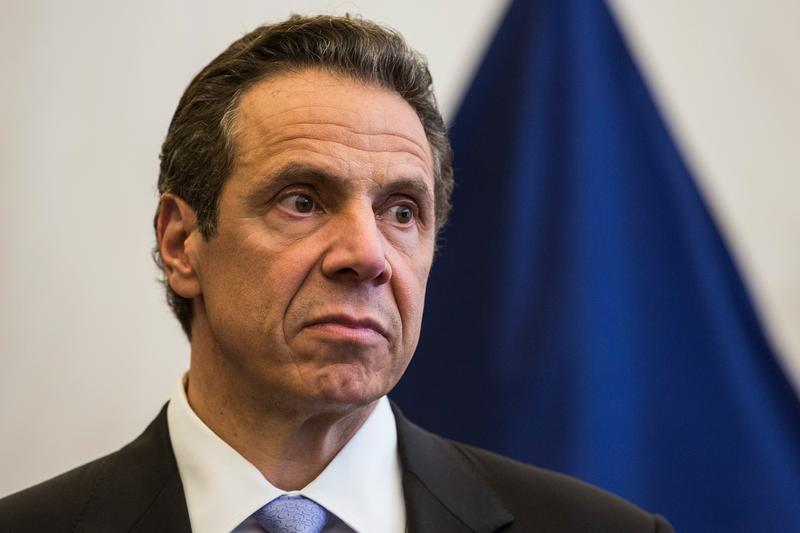 Mayor Bill de Blasio was not consulted beforehand about the decision to shut down the subway system Monday night. Speaking at a press conference at City Hall on Tuesday, de Blasio said the governor's office informed City Hall at the last minute as the snow started to fall Monday afternoon.
"We did not get a lot of advance notice," de Blasio said, adding later, "We found out just as it was being announced."
City Hall said the time was approximately 4:30 p.m., just moments before the governor told everyone else.
In what has become a pattern of one-upmanship from Albany – whether it's pre-k money or Ebola quarantines — Cuomo used the snowstorm to once again big-foot the mayor while claiming that their offices were communicating regularly.
The jockeying started Sunday. With the National Weather Service predicting record snow falls, de Blasio and his team took the lead. It was an opportunity to change the subject after weeks of hammering over his relationship with the police department and it was a chance to show that his year-old administration had sure footing for the first major snowfall of the season.
"From what we know now, there won't be substantial accumulation until late in the afternoon so the concern would be for the evening return commute," de Blasio said at a brief on Sunday. "That's when we'll start to see real problems."
Cuomo apparently didn't get the message. A few hours later, he sent out press release encouraging people to just stay home on Monday.
From there, it was a neck-and-neck battle to show the storm who was boss. The mayor had a press conference scheduled for 11:30, but the governor scheduled one for noon, so the mayor pushed his to 12:45.  
Asked why they weren't together, Cuomo insisted flatly, "We have been totally coordinated. Our staffs are talking. I talk to the mayor all the time. So we are totally coordinated."
They were so "totally coordinated" that the mayor and governor held five press events on Monday, never once appearing together. Cuomo did appear with county executives from Nassau and Suffolk; the head of the Port Authority, which controls the airports and several of the region's bridges and tunnels; and the head of the MTA, who's in charge of the city's subway system, the suburban rail lines and several other bridges and tunnels.
De Blasio appeared with the head of the Office of Emergency Management and half a dozen of his commissioners in Brooklyn, where he announced he was closing schools and the city's roads as of 11 p.m. to everyone but emergency vehicles.
"Nothing that has to do with leisure, or convenience, or going to movies. We're not doing that," said de Blasio. "As of 11 p.m., get out of the way so we can make the city safe."
Hours later, Cuomo took it up a notch and said he was shutting down of the city's public transportation system and didn't know when it would re-open.
When the city snowfall fell far short of expectations Tuesday, both city and state officials defended their decisions, separately. 
Cuomo was in Manhattan in the morning and then went to Long Island where there was significant snow. Asked again, why he never held a briefing with the mayor he said it was because of the number of regions affected, "I did briefings with Nassau yesterday, I did briefings with Suffolk yesterday. When we had the Buffalo storm I did briefings with Buffalo. It depends on what region is affected. This is a 13-county region."
Of course, five of those counties are in New York City.
From City Hall, the mayor stressed Tuesday that safety was their guiding philosophy.
"Would you rather be ahead of the action or behind? Would you rather be prepared or unprepared? Would you rather be safe or unsafe?" said de Blasio adding, "My job as a leader is to make decisions and I will always err on the side of safety and caution.
And if those decisions happen to conflict with the governor's, Cuomo will certainly let the mayor know. Eventually.