Mayor de Blasio Unveils Latest Plan to Fight Homelessness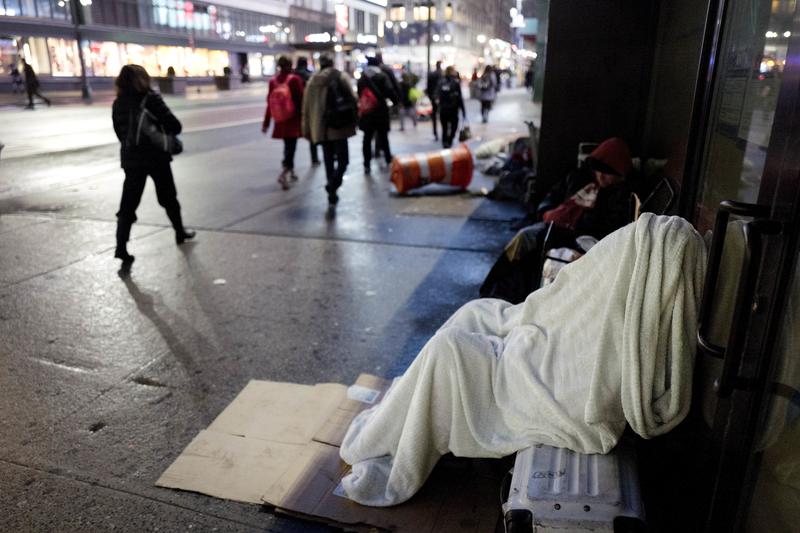 In a speech Tuesday, Mayor Bill de Blasio outlined plans to tackle a surge in homelessness by constructing 90 new shelters and expanding 30 more — while shrinking the city's use of privately owned apartments and hotel rooms to shelter the homeless.
Will this make a huge difference? De Blasio, in his speech, strove to manage expectations. "Is it everything we want it to be? No. It's the honest goal," he said. "We want to surpass it and with your help, we aim to surpass it, but this is what we can tell the people of New York City can be done and can be sustained."
The shelter population has jumped by about 70 percent in a decade in New York City, which is required by decades-old legal agreements to provide shelter to everyone seeking it.
"We will make progress," de Blasio said. "But it will be incremental. It will be slow."
WNYC's Mirela Iverac and Brigid Bergin spoke with Morning Edition host Richard Hake about how this plan will affect homeless New Yorkers, and what this means for the mayor politically.
(with the Associated Press)